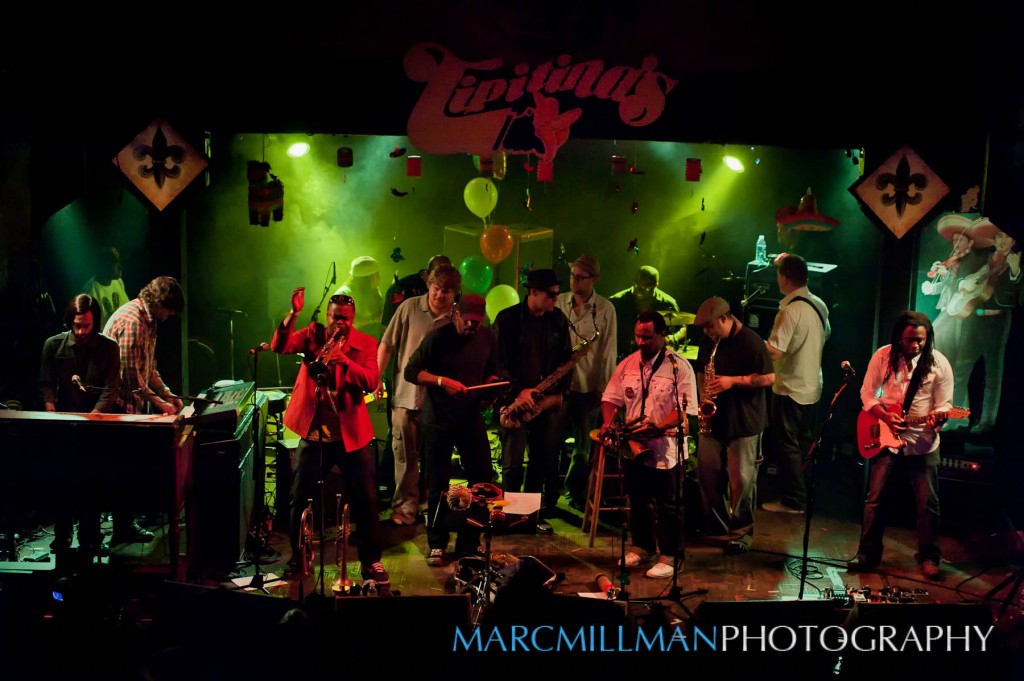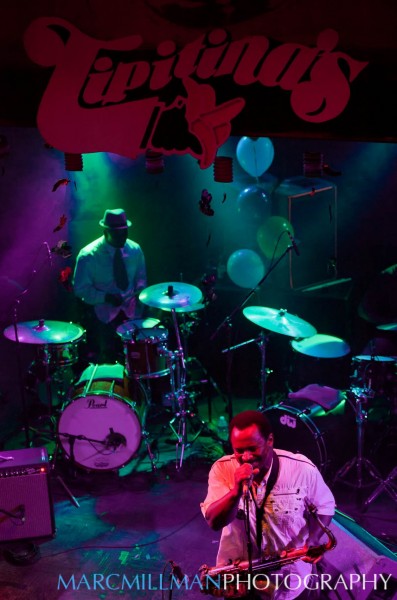 SCROLL DOWN FOR VIDEOS!
Talk about a party! Karl Denson's Tiny Universe had Tipitina's rocking from 2am to 5:30am on a Thursday night / Friday morning. We were in New Orleans after all, it was 2nd weekend of Jazz Fest and it was Cinco De Mayo! Well, it wasn't actually Cinco De Mayo anymore as it was Friday morning by the time they started, but try telling that to the Professor Longhair bust in the Tipitina's foyer: he was a sporting a huge sombrero all night!
This show had an insane amount of guests: Terence Higgins on a 2nd drum kit for the entire show, Ivan Neville, Eric McFadden, Nigel Hall, Tony Hall, Marco Benevento, Steve Molitz, Mike Dillon, Nikki Glaspie, The Shady Horns, Maurice Brown, Mark Mullins, etc… The most surprising guest was American Idol Taylor Hicks who demonstrated his harmonica skills on a wacky (at least it seemed wacky to me) cover of Wall of Voodoo's "Mexican Radio"!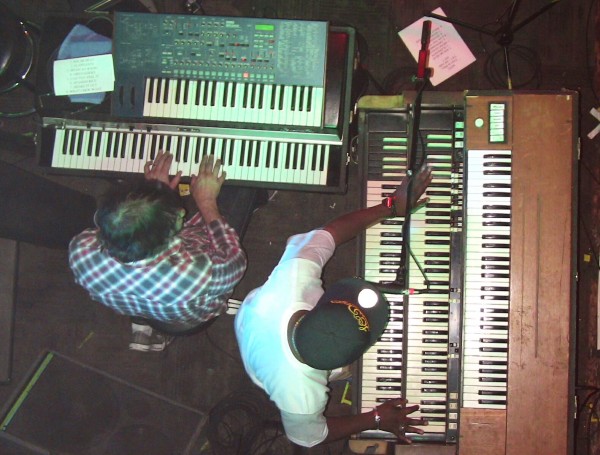 The full 3 hour audio recording is available to stream or download at Live Music Archive or to download via torrent at etree.
A big thanks goes out to Cosmicsoul420 for recording this audio and allowing me to use it on these videos.


This first video is a slamming cover of a Cold War Kids song that really shows the grittier side of Karl D's voice. I can't get this one out of my head, especially the a capella ending. Just feel that intro riff Chris Stillwell lays down on bass.
The second video is a Los Lobos cover that features Ivan Neville on organ & Eric McFadden ripping an acoustic-electric guitar like I've never seen.
This third video also features Ivan Neville & Eric McFadden, but don't forget that Terence Higgins is guesting the whole show on that 2nd drum kit. This tune, Satisfied, really allows the dual drummers to show off a little with a drum breakdown near the end. We also find Karl D playing "more cowbell," as well as a lengthy flute solo in the middle.
The fourth and final video features 8 horn players, Nikki Glaspie (Beyonce's drummer) on one of the drum kits and Steve Molitz from Particle on organ. The horn players, in order of their solos are: Chris Littlefield on trumpet, Rashawn Ross on trumpet, Sam Kinninger on alto sax, Maurice Brown on trumpet & Ryan Zoidis on tenor sax. The video cuts here because my hand was too tired to record any longer, but the tune ended with an organ solo by Steve Molitz, a big horn blowout by everyone and a short Karl Denson sax solo. Two other horn players are present but don't solo: Mark Mullins on trombone & Anthony Reed on sax. Of all of those horns, Maurice Brown's solo really stands out for me.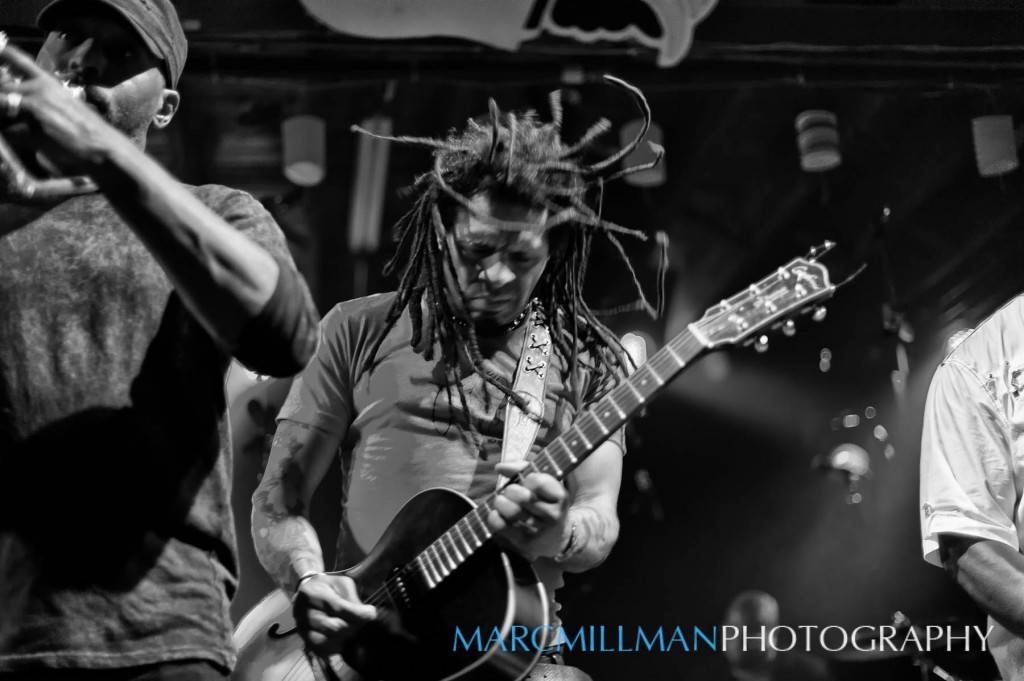 Thanks goes out to Marc Millman Photography for the use of his images.
His site has some great image galleries, so check it out.