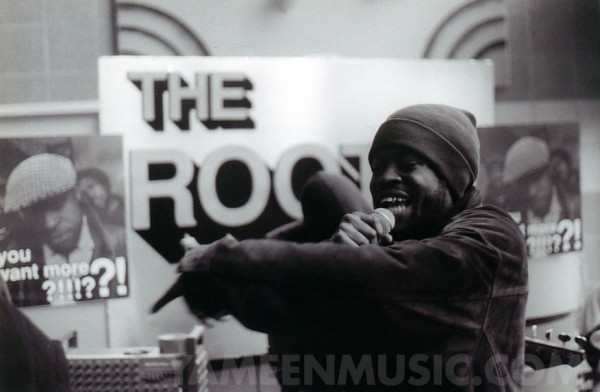 Hip Hop 101: On The Road With The Roots
This is an audio documentary in a series called "Music Makers" that aired on National Public Radio in 1996; it chronicles The Roots on tour right after the release of "Do You Want More" in early 1995.
The Roots
"Hip Hop 101: On The Road With The Roots" Hosted by Chuck D
Produced by Steve Rowland with Larry Abrams for Cultureworks, Ltd.
Original DAT or CD (belonging to Steve Rowland) > 1st Gen Cassette > CDR > CDR > EAC > MP3
DOWNLOAD HERE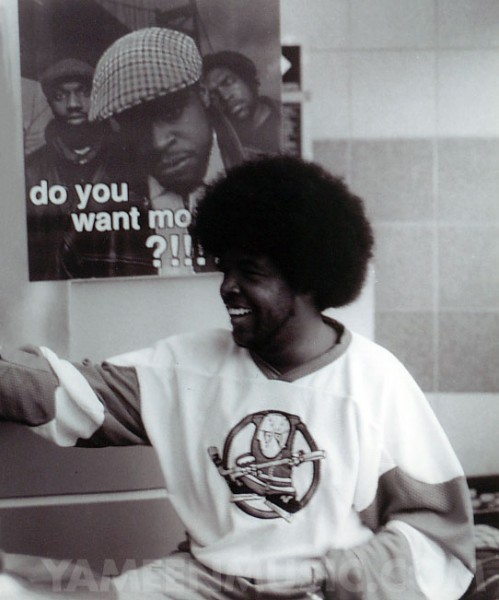 Disc One:
1. Music Makers Introduction
2. Hip Hop 101 Introduction
3. Geffen signs The Roots
4. Harry Allen on Hip Hop
5. Hip Hop in America
6. The Roots have extended Hip Hop
7. Silent Treatment Script
8. The Roots and Geffen
9. Tower Records Philly
10. Wendy Goldstein on The Roots
11. About Ahmir
12. About Tariq
13. The Roots at Irving Plaza
14. Richard Nichols
15. About Hum
16. Joe Simmons in the Studio
17. Introducing Rahzel
18. Ahmir has concerns about Geffen
19. The Roots meet Geffen West
20. The Roots on the Jon Stewart Show
21. The Roots meet Robert Smith
22. The Roots and Genius
23. Heatseekers
24. Adidas Celebrity Store
25. Back On The Van
26. Promotional Consultants / Van drivers?
27. The Power of The Roots Show
28. Selwyn Hinds on Hip Hop
29. Public Enemy
30. Back at the Hotel
31. Jamaica House
32. Hip Hop 101 credits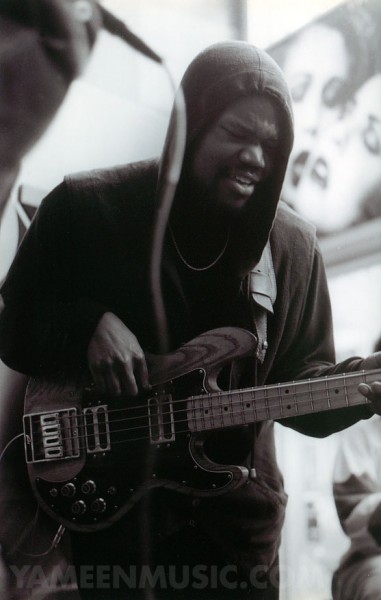 Disc Two:
1. Music Makers Introduction
2. The Roots and Geffen Records
3. The Roots on the Bakka Boys Show
4. Notorious B.I.G.
5. The Roots in West Hollywood
6. Rahzel's Roots
7. Rahzel Does P.E.
8. Distributor Luncheon
9. Nuo Smith on America
10. About the Silent Treatment Video
11. Soundcheck Problems
12. Meeting with Frank Sacramento
13. Soundcheck Static
14. Soundcheck Groove
15. Dinner at Acapulco's
16. Shannita Williams on Biz Markie
17. Geffen on The Roots
18. The Roots at Luna Park
19. Silent Treatment
20. Wendy Goldstein on Music Videos
21. The Business
22. The Ghetto Joni Mitchell
23. Modern Day Sharecroppers
24. The Roots in San Francisco
25. Hotel or Motel?
26. The Roots at Bimbo's
27. About Black Thought
28. Hip Hop Road Life
29. Sprite Commercial
30. The Roots remain an enigma
31. Hip Hop 101 Credits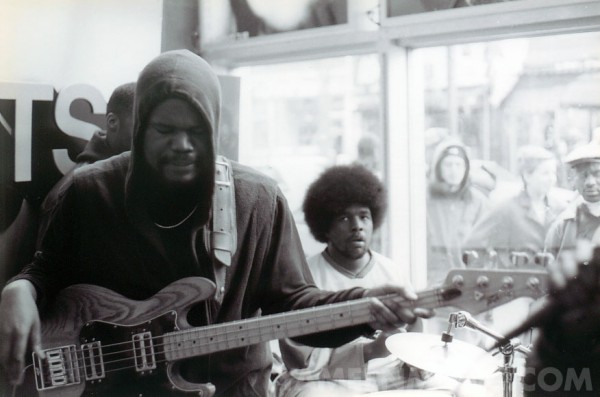 Photos by Dominic DiGiorgio. Check him out on twitter and Instagram @Digs1975.