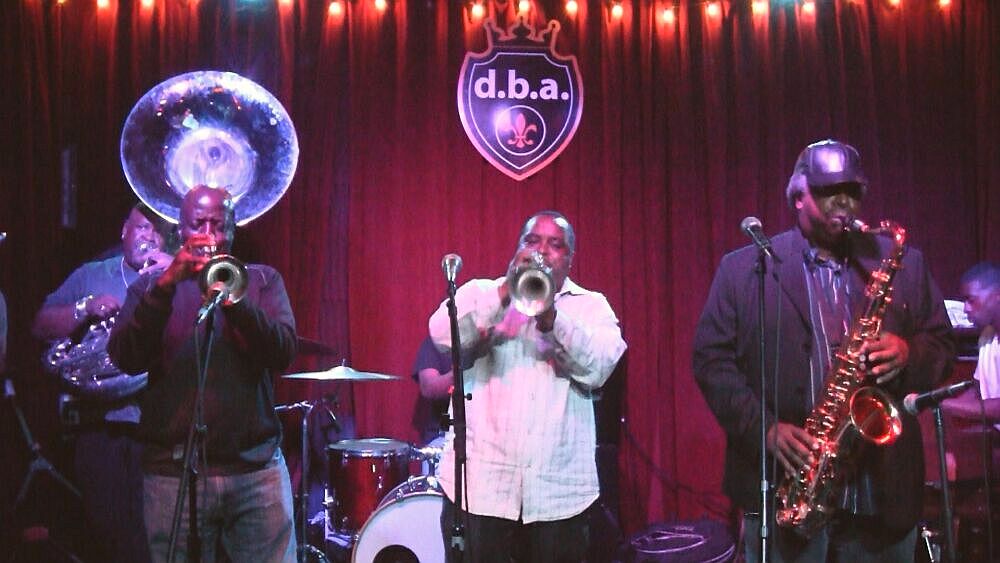 What can I say? Do you know what it means to miss New Orleans? I went harder than ever this year. I believe I saw 29 bands in 5 nights (not counting one day at the Fairgrounds at the actual festival). So many amazing musical moments happened that its hard to recount them all. Instead I put together a video of highlights with clips from nearly every band I saw, in chronological order. Consider it a teaser until all 300 gigs of videos are edited and uploaded here.
Funk It's New Orleans Jazz Fest 2013 Video:
Wednesday May 1st:
01. Dumpstaphunk – Take Time @ Louisiana Music Factory
02. Big Chief Monk Boudreaux – They Don't Know @ Blue Nile Balcony Room
03. The Nth Power – Spirits @ Blue Nile
04. Dr. Klaw with Nikki Glaspie – Leave Me Alone @ One Eyed Jack's
05. Bear Creek Allstars – Go To The Mardi Gras @ One Eyed Jack's
Thursday May 2nd:
06. The Bayou Gypsies – Foxy Lady @ Tipitina's – Tribute To Jimi Hendrix
07. Earphunk with Juno What?! – So Ruff So Tuff @ House of Blues Parish – Tribute To Zapp & Roger Troutman
08. Karl Denson's Tiny Universe with Zach Deputy & Jon Cleary – Unchain My Heart @ House of Blues – Tribute To Ray Charles
09. Robert Walter's 20th Congress – ??? @ One Eyed Jack's
10. Fiya Powa! – Standing On Shaky Ground @ One Eyed Jack's
Friday May 3rd:
11. The Revivalists with Big Sam – Sexy Motherfucker @ Fiya Fest
12. The New Orleans Suspects with The Bonerama Horns – All The Money @ Fiya Fest
13. Funky But Better – Doug Wimbish bass solo @ Fiya Fest
14. Dragon Smoke with Nick Daniels – Padlock @ Fiya Fest
15. Dragon Smoke & The Roots of Music Marching Band – Karate @ Fiya Fest
16. G.A.B.E (George Porter Jr, Anders Osborne, Billy Iuso & Eric Bolivar) – Mr. Charlie @ Fiya Fest
17. Dr. Klaw with Skerik – Beef @ Fiya Fest
18. Karl Denson & The Dirty Dozen Horns – Who Let The Happiness Out @ Fiya Fest
19. Orgone – Crazy Queen @ Republic
20. Everyone Orchestra – Improv @ Republic
21. Fantastic Four with Nigel Hall & The Shady Horns – Ain't It Funky Now @ House of Blues Parish
22. The Motet – Stella Blue @ Howlin' Wolf
Saturday May 4th:
23. The Dirty Dozen Brass Band – Blackbird Special @ d.b.a.
24. unknown Frenchman Street band
25. Khris Royal & Dark Matter with Doug Wimbish & Corey Glover – Superstition @ Blue Nile Balcony Room
26. Royal Potato Family Allstars with Carly Meyers – Improv @ Blue Nile
27. WIMBISH! (Living Colour) with Khris Royal – Love Rears Its Ugly Head @ Blue Nile Balcony Room
28. Johnny Vidacovich, Stanton Moore, Marco Benevento & Mike Dillon – Improv @ Maple Leaf
Sunday May 5th:
29. The Pimps of Joytime – Janxta Funk @ Tipitina's
30. Dumpstaphunk – Nikki raps, Encore Jam @ Tipitina's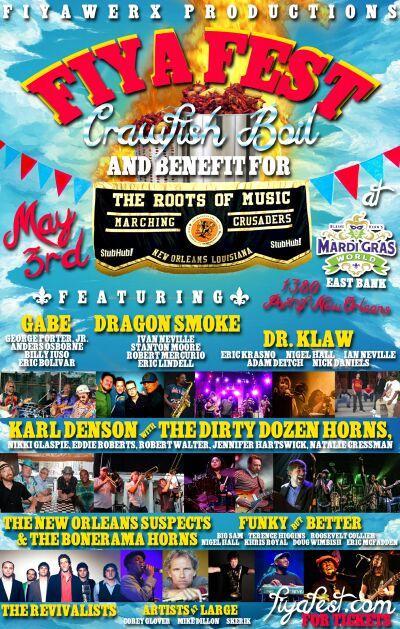 One of the absolute best parts of the trip was partying with my boys Chris Rogers and Ryan Shapiro at Fiya Fest (and the late night Fiya Powa! show). These guys really know how to put on a party (see 2011 and 2012) and this one was bigger and better than ever. The production went off without a hitch and there was nothing but good food, good music and good people as far as the eye could see.
What made it even better is that all services were donated and all proceeds went to The Roots of Music organization.
I was glad to be a part of it and host a live video stream so the rest of the world could tune in and see how it's done in New Orleans! I think we had over 2,500 views on the live stream (although I don't think those were all unique viewers). It really was an unforgettable day!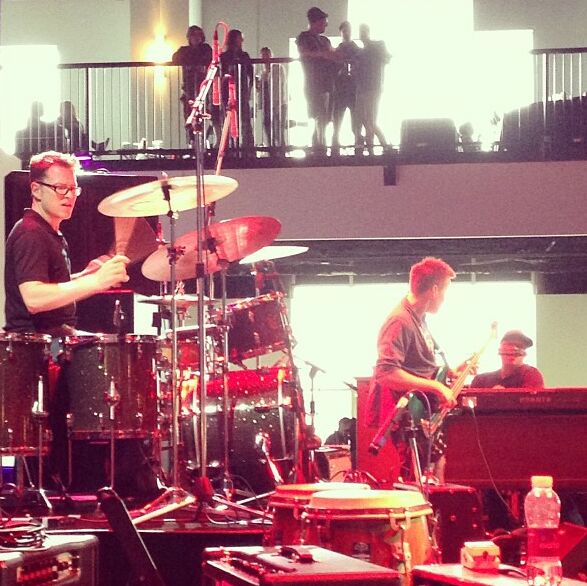 Other highlights of the weekend included witnessing The Dirty Dozen Brass Band do their thing on their home turf at d.b.a., catching up with the Bear Creek family while Dr. Klaw and the Bear Creek Allstars rocked One Eyed Jack's until the wee hours of the morning, finally seeing Vernon Reid and Living Colour, seeing Orgone with original vocalist Fanny Franklin back in the fold, dancing at the Maple Leaf until the sun rose while Marco Benevento, Johnny Vidacovich & Stanton Moore pounded out James Booker's "Gonzo", and catching up with Dumpstaphunk as their new album is finally released to the world.
One more thing I have to mention is that Nikki Glaspie was far and away the MVP of the weekend. I heard she played 26 gigs during Jazz Fest! I'm not sure if that beats any records set by Stanton Moore, Ivan Neville or George Porter Jr, but it certainly is impressive. In fact, Nikki is on 8 of the 30 clips in my highlight video. She's a monster.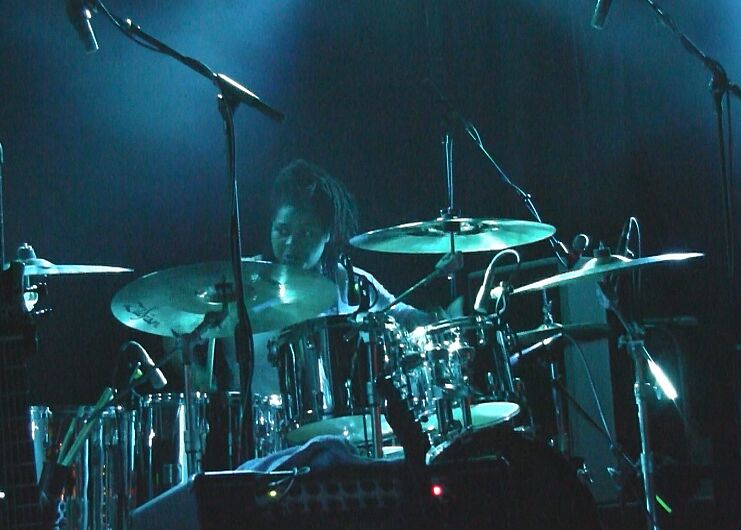 I'd also encourage you to check out photographer Marc Millman's youtube page for more Jazz Fest 2013 videos. Check out this great shot he got of "Funky But Better" at Fiya Fest and consider buying some prints from his website.
Another youtube page to keep your eyes on is that of Funky Nunu.
UPDATE: FIYA FEST 2013 VIDEO: