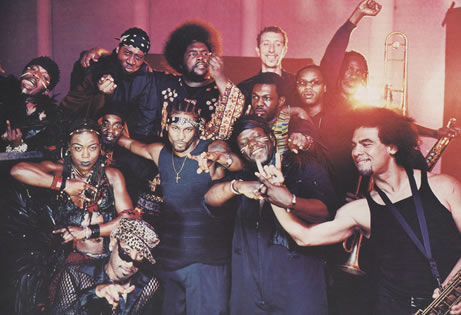 So, we've been waiting exactly 11 years for D'Angelo to make his comeback. Some of us kept the faith, while others lost it at various points over the past decade. For me, it was merely a matter of patience. I knew he'd be back eventually. And if I ever needed a reminder i'd just pull out a live recording of his Voodoo Tour with The Soultronics to dismiss any of my doubts.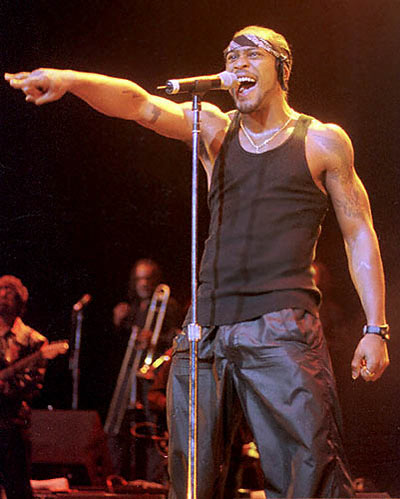 Lately, we've begun to hear rumblings of a come back, with live dates booked and selling out in Europe for late January and early February 2012. Then Questlove informed us that the tour is real, that Pino Palladino and Chris Dave just committed, and that D's new album is 97% done and has to be turned in to the record label 3 days before Christmas.
So I dug deep in my archives, and I'm bringing you the FM radio audio of the July 16, 2000 North Sea Jazz Festival performance.
DOWNLOAD LINKS: MP3 (upgraded with missing first 5 minutes!) / FLAC TORRENT.
I also took the audience shot video and synced it up the FM audio. The full video can be downloaded in DVD format here or you can view it on youtube in 4 parts below. Now we just cross our fingers that the tour goes off without a hitch and that some new live recordings show up. Oh, and fingers crossed that the tour continues in the U.S. and that the album actually gets released, finally!
Before you watch this first video, read this except from D'Angelo's recent interview for GQ Magazine: He was beginning to sense a darkness beckoning. He recalls a particular moment onstage at the North Sea Jazz festival in 2000. The band was in the middle of "Devil's Pie," his song about the spell fame casts upon the weak—Who am I to justify / All the evil in our eye / When I myself feel the high / From all that I despise—when he felt an ominous presence in the crowd. "That night I felt something that was like, whoa," he tells me. E-vil.
(1 of 4) Devil's Pie > Funk Jam > Send It On:

(2 of 4) Feel Like Makin Love > Chicken Grease:

(3 of 4) Shit Damn Motherfucker,
Brown Sugar Interlude > Untitled (How Does It Feel?):

(4 of 4) Lady > Funk Jam > Jonz In My Bonz > Funk Jam:

D'Angelo: vocals, keyboards
The Soultronics:
Ahmir "Questlove" Thompson: drums
Frankie "Knuckles" Walker: percussion
Pino Palladino: bass
June Bervine (or sometimes James Poyser): keyboards
C. Edward "Spanky" Alford & Samuel "Norris" Jones: guitars
Anthony Hamilton, Shelby Johnson & Jack King: background vocals
Jacques "Brother Jacques" Schwarz-Bart: tenor saxophone
Russell Gunn (or sometimes Roy Hargrove): trumpet
Frank "Root" Lacy: trombone & trumpet