Here it is. A massive slap of funk upside your head. This highlight video will give you a glimpse into this "funky festival in the fall". Featuring clips from 39 different performances over 3 days and 4 nights, this 27 minute collage represents the work of one man armed with 3 video cameras and 1 mic. With any event bringing together this many talented musicians and acts you can never experience all of it, but I'll be damned if I didn't try.
Funk It's Bear Creek Music & Art Festival 2013 Highlight Video:

Funk It's Bear Creek Music & Art Festival 2013 Highlight Video:
01. Bernie Worrell Orchestra – Red Hot Momma [Funkadelic cover] (with Freekbass)
02. Jennifer Hartswick Band – Naive Melody (This Must Be The Place) [Talking Heads cover]
03. Lee Fields & The Expressions – Ladies
04. Profit – Yes We Can [Allen Toussaint cover] (with Rachel Murray & Nigel Hall)
05. Robert Walter's 20th Congress – Corry's Snail and Slug Death
06. Galactic – Sunday Araq (with Bernie Worrell)
07. Karl Denson's Tiny Universe – The Hen
08. Bootsy Collins & The Funk Unity Band – Bootsy? (What's the Name of this Town)
09. Chali 2na & The House of Vibe – Comin' Thru
10. The Roots – Fantastic [Slum Village / J Dilla cover]
11. Bear Creek Allstars – Them Changes [Buddy Miles cover] (Dumpstaphunk with George Porter Jr, Eric Krasno & Neal Evans)
12. Bear Creek Allstars – For My Friend [Bill Withers cover] (Lettuce with Nigel Hall & Alecia Chakour)
13. Bear Creek Allstars – Shake Everything You Got [Maceo Parker cover] (Ian Neville, Andrew Block, Matt Grondin, Eric Vogel, Joey Porter, Joe Tatten, and ?? on drums)
14. The Nth Power – Jazz Fest 420
15. Toubab Krewe – Keme
16. Ron Haynes' Game Changers – A Few Good Men [Gordon Goodwin's Big Phat Band cover]
17. The Revivalists – Chase's House
18. Monophonics – Sure Is Funky
19. The New Mastersounds – On The Border
20. Space Capone – A-Rod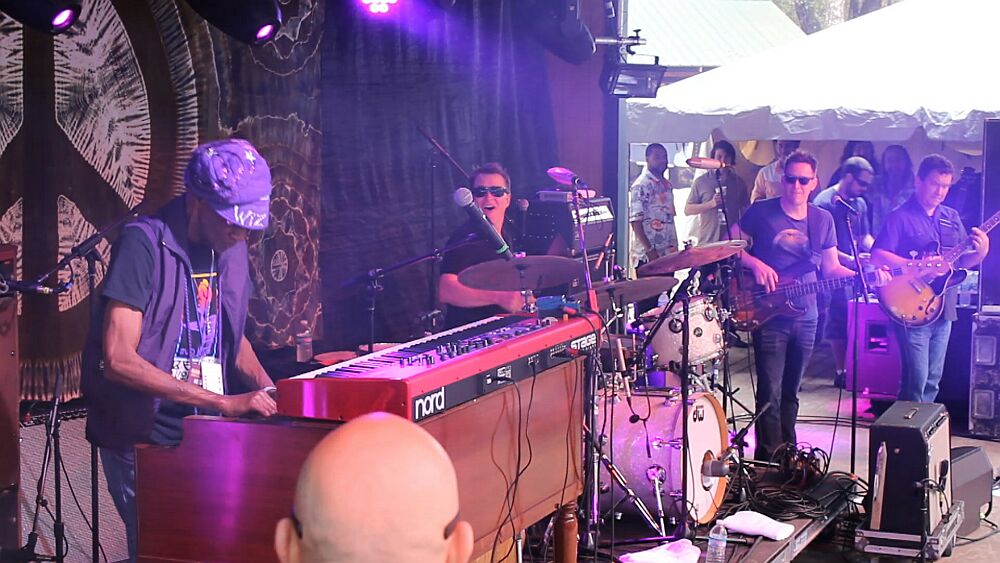 21. The Motet – Gettin' To Know You [Parliament cover] (with Nigel Hall)
22. Jennifer Hartswick Band – You Got The Love [Rufus & Chaka Khan cover]
23. Galactic – Dollar Diva (with Maggie Koerner & David Shaw)
24. Zach Deputy – Cellular Phone (with Roosevelt Collier)
25. Robert Walter's 20th Congress – Honky Tonk [Miles Davis cover]
26. The Pimps of Joytime – Dank Janky
27. Antibalas – Beaten Metal (with Skerik)
28. Brownout – Into The Void [Black Sabbath cover] (with Skerik)
29. Kung Fu – Scrab
30. Bonobo Live Band – Sapphire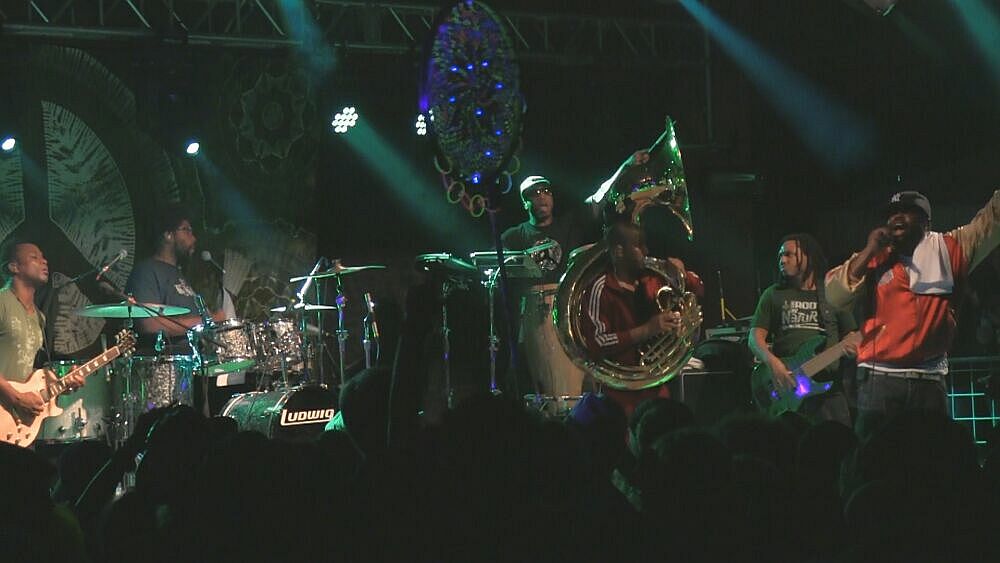 31. George Porter Jr's Runnin' Pardners – Ride Your Pony [The Meters cover]
32. Mike Dillon Band – Monk Meets Fela (with Weedie Braimah)
33. Skerik's Orchestra At Large – Improvisation (with Mike Dillon, George Porter Jr, Brian J, Ryan Zoidis, Igmar Thomas, Natalie Cressman, Cheme Gastelum, Khris Royal, Lucas Ellman, Weedie Braimah & ?? on keys)
34. The Legendary JC's – Lifted Me (with George Porter Jr & Mike Dillon)
35. Roosevelt Collier & Nigel Hall's Gospel Surprise – How I Got Over (Nikki Glaspie, Nick Cassarino, Nate Edgar, Weedie Braimah, James Casey, Natalie Cressman, Alecia Chakour, Jennifer Hartswick & ???)
36. Zach Deputy – Home
37. Dumpstaphunk – I Wish You Would (with Natalie Cressman, Igmar Thoms, James Casey, Skerik & ???)
38. Lettuce – Last Suppit
39. Zach Deputy, Jesus Coomes & Simon Allen – After Party Jam Session Improv
Several other videos from the festival have already been posted at http://www.youtube.com/user/thefunkitblog and many more will follow, so stay tuned.
Also, check out Bee Getz' masterful written review over at JamBase.