D'Angelo & The Testimony – Sugah Daddy – January 29, 2012 Paris, France – Le Zenith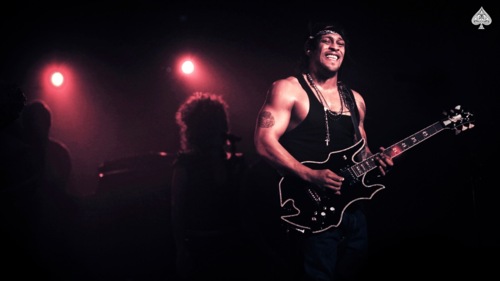 Photo by Mr. Mass.
D'Angelo is officially back after an 11 year hiatus. Today I bring you an exclusive: the first full audio recording from the 2012 European tour. Big thanks to the taper, nicnouille, for not only recording it, but for deciding to share it with the world.
The download is available in both MP3 and FLAC formats. (You'll want to scroll down and click "Low Speed Download" in the grey box, wait for the 30 second count down, fill in the captcha code, hit "Submit" then look for "Start Downloading Now!" Meanwhile, try not to click any ads.)
The FLAC is also available as a TORRENT.
D'angelo & The Testimony The Vanguard
January 29, 2012
Paris, France @ Le Zenith
internal mics > Olympus LS10
Recorded by nicnouille
01. Playa Playa
02. Feel Like Makin' Love [Roberta Flack cover]
03. Ain't That Easy [new song]
04. Devil's Pie
05. Chicken Grease
06. The Line (intro) > The Root
07. The Charade [new song]
08. I've Been Watching You (Move Your Sexy Body) [Parliament cover]
09. Shit, Damn, Motherfucker (inc. bass & drum solo)
10. Solo medley: Brown Sugar (tease) > Jonz In My Bonz > Spanish Joint > Me and Those Dreamin' Eyes of Mine > Cruisin' > Higher > One Mo'Gin > Untitled (How Does It Feel)
11. Another Life [new song]
12. Sugah Daddy [new song]
13. Space Oddity [David Bowie cover]
14. Brown Sugar
D'Angelo – Vocals, Guitar, Yamaha CP70 electric piano
The Testimony The Vanguard:
Isaiah Sharkey – Guitar
Jef Lee Johnson – Guitar
EDIT: Cleo "Pookie" Sample – Keys (previously listed as Ray Angry on keys, but he apparently filled in for Pookie on only the first 2 tour dates)
Pino Palladino – Bass
Chris Dave – Drums
Robert Lumzy – Percussion, Vocals
Kendra Foster – Vocals
Jermaine Holmes – Vocals
Charles "Red" Middleton – Vocals
If you're looking to stay up to date with all the videos and news regarding the current D'angelo tour, be sure to bookmark D'angelo Funk Connection and follow them on twitter @dangelofunk.
Also, if you missed my previous D'angelo posts, here they are:
D'Angelo – Voodoo Outtakes & Rehearsals (AUDIO DOWNLOAD)
D'Angelo & The Soultronics – July 16, 2000 North Sea Jazz Festival – The Voodoo Tour (VIDEOS WITH UPGRADED AUDIO)
D'Angelo – solo medley – January 29, 2012 Paris, France – Le Zenith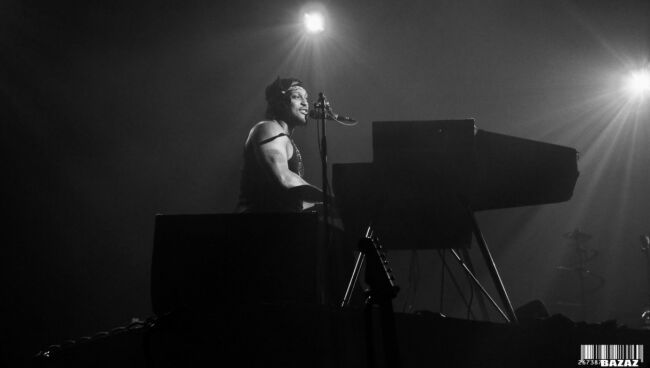 Photo by BAZAZ.