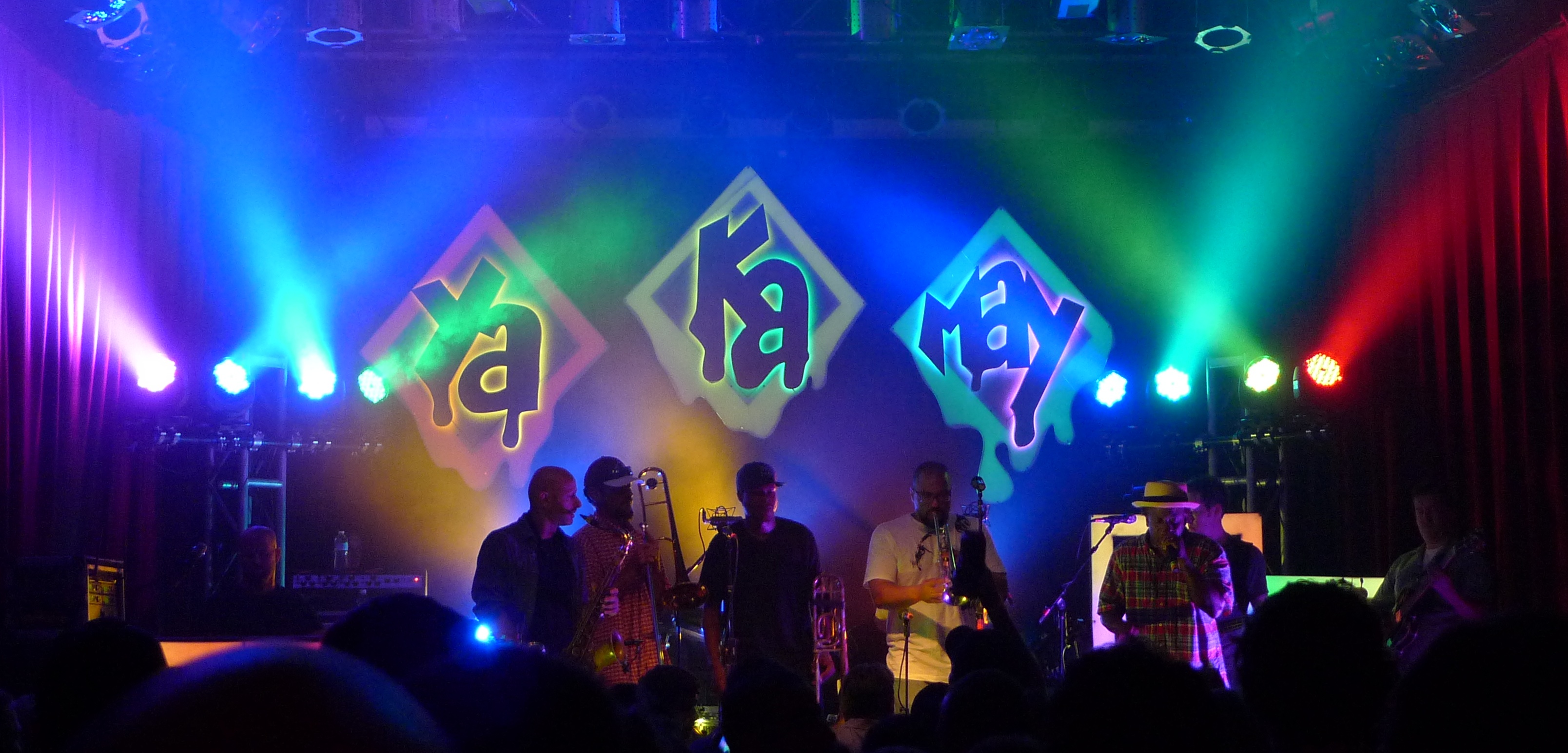 What better 30th birthday present than two great funk bands playing down the street from my house in Louisville, Kentucky? On top of that, Galactic's management gave me permission to videotape, guaranteeing quality for the viewers.
SCROLL DOWN FOR VIDEOS.
NOTE: I recommend watching youtube videos in HD when possible, it makes a huge difference! Just click the "360p" in the bottom right hand corner and change it to "720p".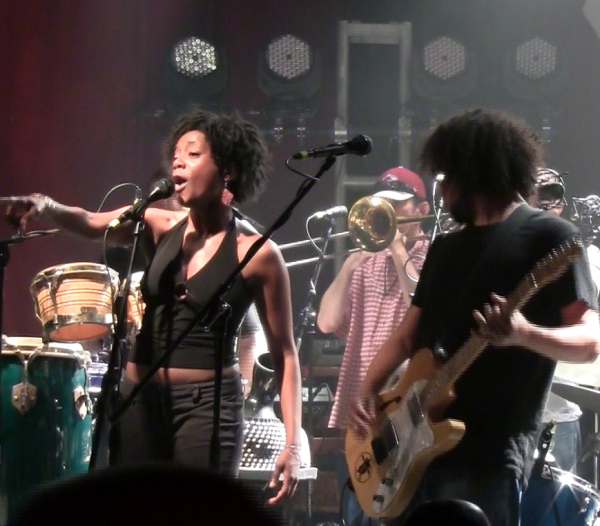 Orgone is a funk band from LA that has been on the road non-stop the last few years. They toured with Galactic back in February and March, and, luckily for us, their tours just happened to criss-cross in the midwest for a few shows this summer.
I urged all of my friends to arrive early, and I was happy to see a semi-full house when Orgone hit the stage. Orgone headlined this same venue on a Saturday night back in November and there were barely 60 people in attendance. But that's how you do it: start by converting a room of 60 people, who end up telling their friends about you, then come back through again.
Orgone opened with an instrumental cover of "Melting Pot" by Booker T & The MG's. It was a great warm up choice that worked to get the crowd grooving. Of course, lead guitarist Sergio Rios always gets the crowd into it with this body gyrations and bouncing afro….
Portions of Orgone's set featured their new vocalist Niki J. Crawford. It's definitely sad to see their old singer, Fanny Franklin, leave to focus on her solo album, as her voice just had a grit to it that can't be matched. When Franny would join the band, they always jelled like one organism on the same groove. Although Niki J. held her own, she seemed a little timid and it will be interesting to see if she continues with the band after this long summer tour is over…
Galactic was the band everyone came to see and the room was expectedly packed with people. I was lucky enough to have my buddy Brent in attendance, and he brought his audio recording equipment. We used my new clamp to mount his video camera to his mic stand, allowing us to have two HD video cameras running for the entire performance. On top of that, I shot a few videos near the front with my iphone4.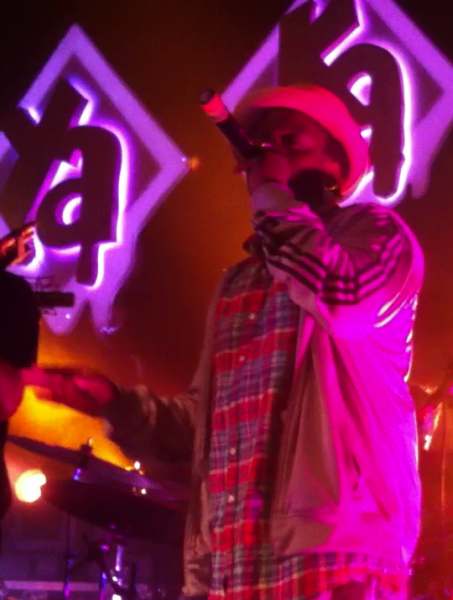 Three cameras + Galactic's light show = !!!
In recent years, Galactic has been bringing vocalists and MC's out on the road with them, and that's actually what really got me into the band. As much as I love the funk, I never really got into Galactic when they were purely instrumental (& I was a little late to experience the Houseman era).
This tour featured Corey Glover from Living Colour on vocals. Featured here is a double dose of Allen Toussaint covers. First up is "What Is Success?" I love the colored lights on this video, and the performance is over the top with Corey pretty much going off at the end.
Next up, another Allen Toussaint / Lee Dorsey cover, "Night People." Galactic & Corey Glover played this song during Jazz Fest when they did a mini-set with The Funky Meters with all members of both bands playing together. Lucky for us, that wasn't a one time performance and they've continued to work this tune into their setlists.
Only Galactic can turn a traditional Mardi Gras Indian chant into a hip-hop influenced funk workout like this next tune, "Hoo Nah Nay." Corey Smith, trombonist for Rebirth Brass Band, takes center stage on this one (he has pretty much become a full time member of Galactic the last few years). This video also includes a Stanton Moore drum solo. Fortuitously, I started shooting video up front with my iphone right before the drum solo started, so there are plenty of close ups.
If you've made it this far, you will be rewarded by this last video. To close out the encore, a super intense cover of Led Zeppelin's "How Many More Times."
Special thanks to Galactic's management for permission to run video. Also special thanks to Brent Stober for the audio, the wide video angle, and the first photo.