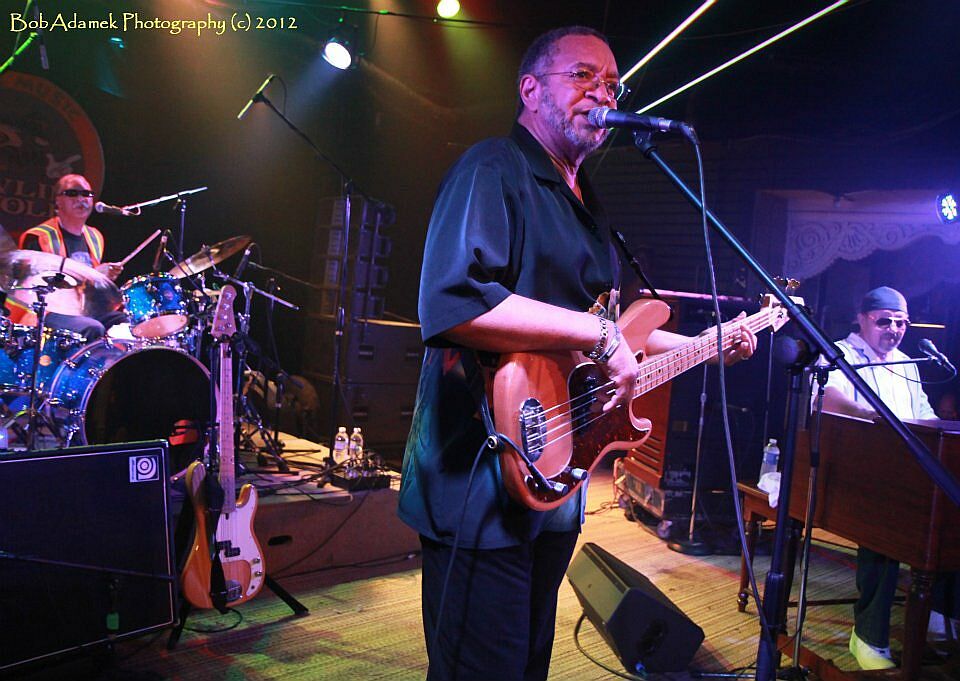 When you're in New Orleans for Jazz Fest, there's nothing like catching a Funky Meters show to reassure you that you're in the right place at the right time. But, as we know, the Funky Meters only contain 2 of the original Meters band members, namely Art "Poppa Funk" Neville and George Porter, Jr.
That's why the 2012 Jazz Fest became so exciting when it was announced that all 4 of the Original Meters would be playing their first club gig in New Orleans in over 30 years! Yes, we're talking about all 4 original members: Art "Poppa Funk" Neville on organ, George Porter, Jr. on bass, Leo Nocentelli on guitar and Joseph "Zigaboo" Modeliste on drums.
Yes, these 4 original Meters members have reunited sporadically for shows in 2005, 2006 and 2007 (and for a few festival gigs in 2011). Yes, they've played New Orleans before. But this felt like the real homecoming. The price was steep, but for the few that could get in, it was worth every penny. Art showed that he can still play ferociously, despite his age of, in his words,"74 fuckin years old". Although Zigaboo did joke about the senior citizen status of the band, they hardly played like it. Judge for yourself, because here I bring you 47 minutes of footage from this now legendary show.
The Original Meters
May 5, 2012 New Orleans, LA @ Howlin' Wolf
Fire On The Bayou, Africa > Look-Ka Py Py > Funky Miracle, Encore: People Say:

Also, here is the set closing Ain't No Use, shot by photographer Marc Millman. I strongly suggest that you check out some of his photos from this show and even consider purchasing framable prints of his beautiful imagery.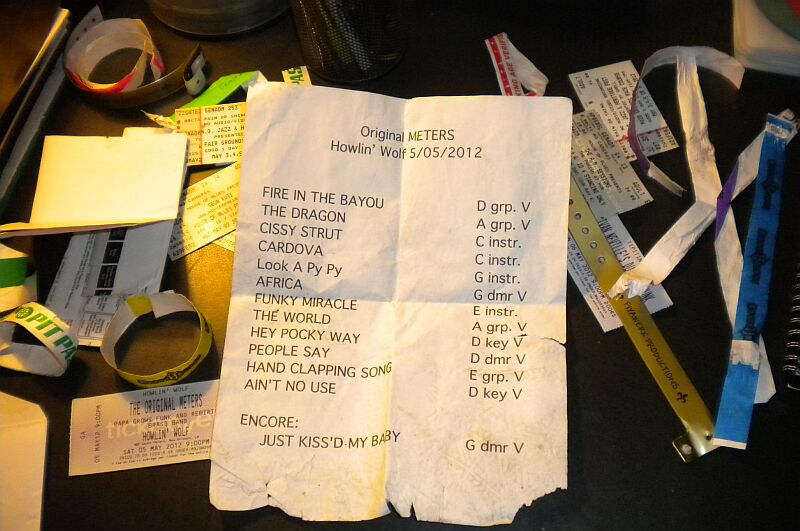 By the way, you can download the full audio from this show here.
===============================================================
Finally, here are a few videos of the opening act, Papa Grows Funk, featuring Raymond Weber (ex-Dumpstaphunk drummer) subbing on drums.
Papa Grows Funk
May 5, 2012 New Orleans, LA @ Howlin' Wolf
Shakin':

Papa Grows Funk
May 5, 2012 New Orleans, LA @ Howlin' Wolf
Planet of Love & Hate:

Papa Grows Funk
May 5, 2012 New Orleans, LA @ Howlin' Wolf
unknown tune: