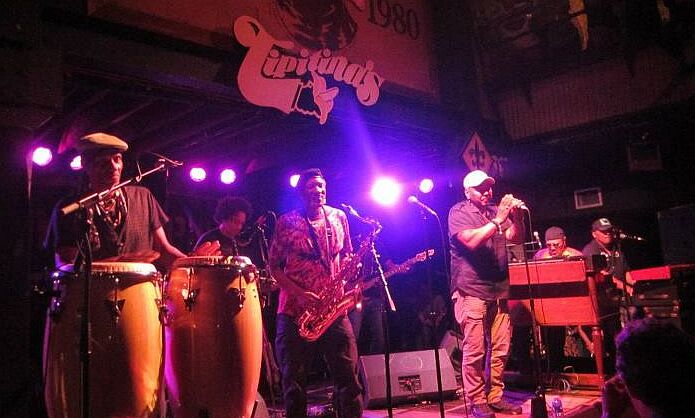 Since 2006 Dumpstaphunk has closed out Jazz Fest at Tipitina's every year on Sunday night of the 2nd weekend. Sadly, 2012 will be the last year of that tradition (per Ivan Neville's remarks at this show). 2012 also marks The Neville Brothers' "Farewell Tour". Although no official statement has been made, their recent Hollywood Bowl performance was billed as "The Farewell Tour", whatever that means.
This all makes this surprise appearance by the brothers even more historic as it is likely the very last time all 4 Neville Brothers will perform together inside this legendary club. Their last performances at Tip's were in 2004 and 2003, and before that it was 1993.
When all 4 Neville Brothers (Art Neville, Aaron Neville, Charles Neville & Cyril Neville) came out and took over most of Dumpstaphunk's first set, I was on hand to record it for posterity. With additional video from photographer extraordinaire John "Nunu" Zomot, and an audio recording by CosmicSoul420, you can enjoy the entire six song, 33 minute performance right here.
Keep in mind that this was Art "Poppa Funk" Neville's fourth performance in 24 hours! The night before he tore it up with The Original Meters at the Howlin' Wolf. And earlier on this day he played the Jazz & Heritage Festival with The Funky Meters at 2pm and then closed out the Festival with The Neville Brothers till 7pm. Not bad for "74 fuckin' years old".
Dumpstaphunk with The Neville Brothers
May 6, 2012 – New Orleans, LA @ Tipitina's
Brother Jake, Hercules, Healing Chant, Fever, Mojo Hannah (with James "Hutch" Hutchinson), Shake Your Tambourine (with Mean Willie Green):

Also, early in the second set, Dumpstaphunk invited out Ani DiFranco for this slightly altered Bill Withers cover.
Dumpstaphunk with Ani DiFranco
May 6, 2012 – New Orleans, LA @ Tipitina's
Who Is (S)he and What Is (S)he To You (Bill Withers cover):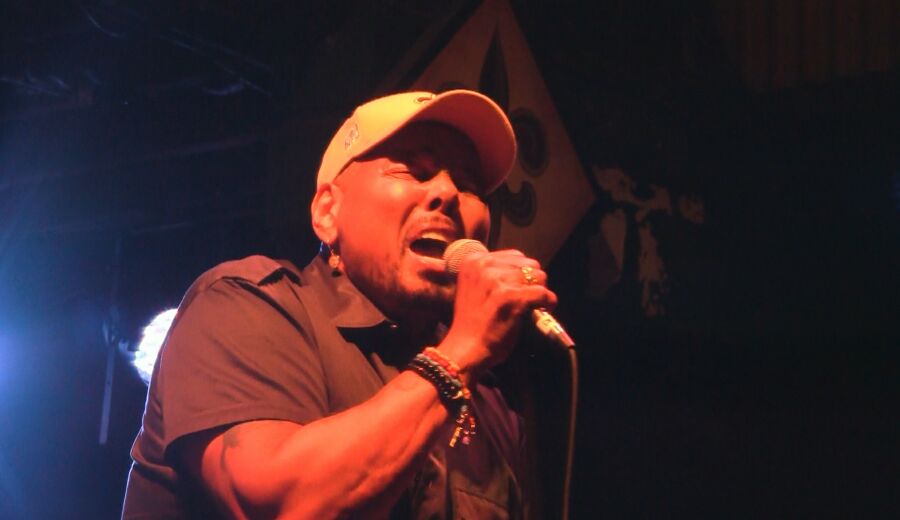 P.S. If you have time, listen to the recording of the 2007 Dumpstaphunk Tipitina's performance, which I consider a passing of the torch from The Meters to Dumpstaphunk, as 3 of the 4 original Meters are on hand as guests.