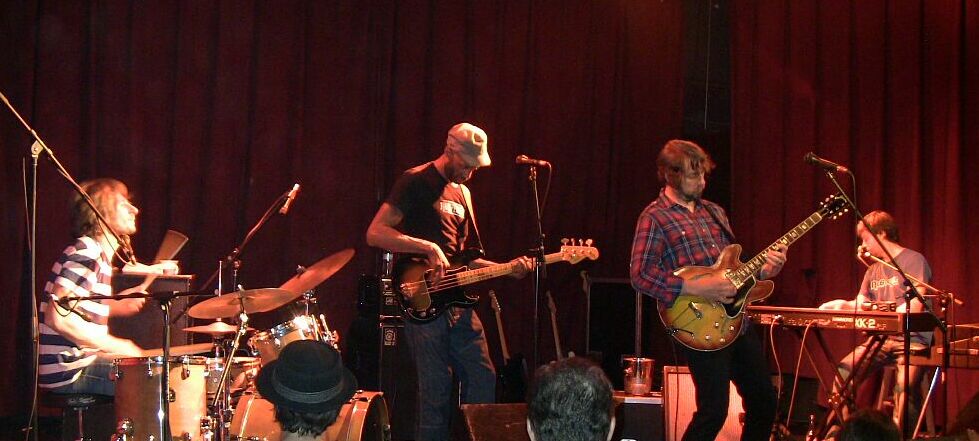 If you're not aware, The New Mastersounds are a hard working, non-stop touring, (mostly) instrumental funk machine from Leeds, England. On May 31, 2011, their tour swung through the Bluegrass State. Attendance was somewhat sparce due to the My Morning Jacket album release show occurring at the Louisville Palace the same night (a show that featured Erykah Badu as a special guest and was webcasted live to youtube by VEVO & American Express).
Nonetheless, The New Mastersounds gave all of their energy, playing over 2 hours without a set break. They even went off the written setlist for an impromptu cover of James Brown's Get On The Good Foot. It was clear that they were having a great time, even if it was a Tuesday night and the crowd contained barely 100 people.
I shot about 30 minutes of stage-side video, which has been upgraded with my friend's on-stage audio recording. This video contains 5 songs: Run the Gauntlet, You Got It All > Mark's Red Guitar, Six Underground & Get On The Good Foot (James Brown cover):

If you're in the Bluegrass State, The New Mastersounds will be back this Wednesday, September 7th, at Cosmic Charlies in Lexington, Kentucky.