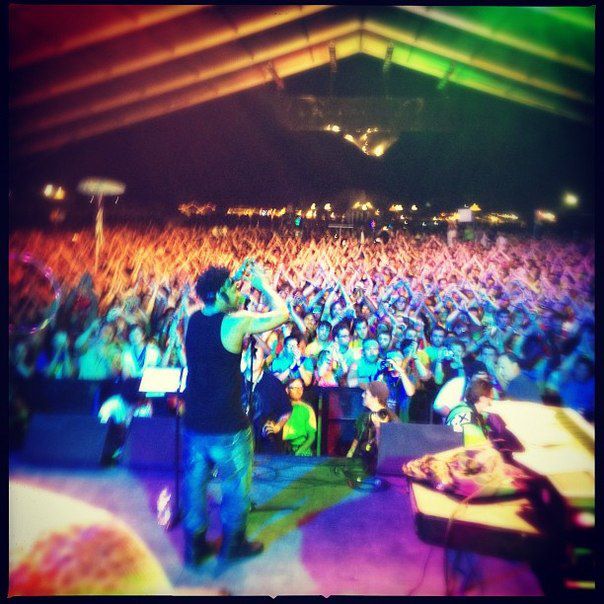 Thanks to one of my close friends we have an excellent audio recording of D'Angelo's first U.S. performance in 12 years! On the morning of June 10, 2012 at 12:15am central time, Questlove hosted the Bonnaroo Music Festival Superjam and the rest is history. Finally, the Soulquarians reunited after 12 years!
UNTRACKED MP3: DOWNLOAD OR LISTEN
TRACKED MP3: DOWNLOAD
16BIT FLAC: TORRENT DOWNLOAD
24BIT FLAC: TORRENT DOWNLOAD
Questlove's Bonnaroo Superjam featuring D'Angelo & The Soulquarians
June 9, 2012 (actually 12:15am on June 10th, 2012)
Manchester, TN @ Bonnaroo Music Festival
Source: Schoeps mk4v (DINa/FOB) > kcy > Sonosax SX-M2-LS2 > Sony M10 (24/48)
Transfer: Micro SD > Sound Studio > xACT > FLAC
THE SETLIST:
Intro >
Have You Ever Been (To Electric Ladyland) [Jimi Hendrix] (including Go Back 2 The Thing & Superman Lover [Johnny Guitar Watson] teases) >
Pride And Vanity [Ohio Players] >
Players Balling (Players Doin' Their Own Thing) [Ohio Players]
Funky Dollar Bill [Funkadelic] >
Hit It And Quit It [Funkadelic] >
What Is And What Should Never Be [Led Zeppelin]
Babies Making Babies [Sly & The Family Stone] >
Hollywood Squares [Bootsy Collins] >
Mother's Son [Curtis Mayfield] (including Chicken Grease tease)
Power of Soul [Band of Gypsys]
She Came In Through The Bathroom Window [The Beatles]
My Summertime Thang [The Time] >
Jam (including Fire [Ohio Players] & other teases)
THE BAND:
Questlove – drums
Kirk Douglas – guitar
James Poyser – keys
Frank Knuckles – percussion
Pino Palladino – bass
Eric Leeds – saxophone
Jesse Johnson – guitar
Kendra Foster – vocals
D'Angelo – vocals, guitar, keys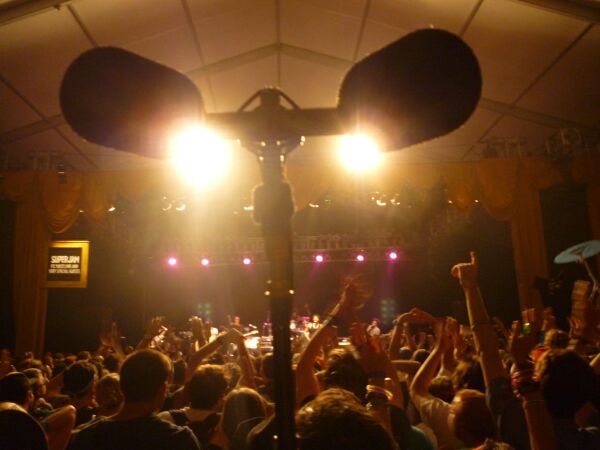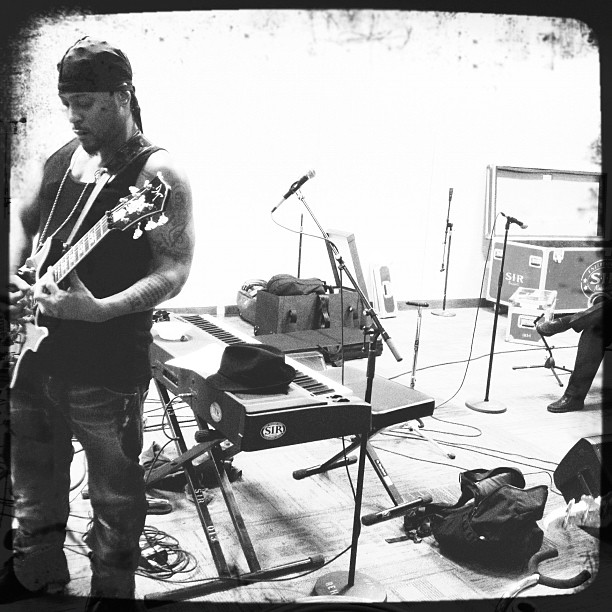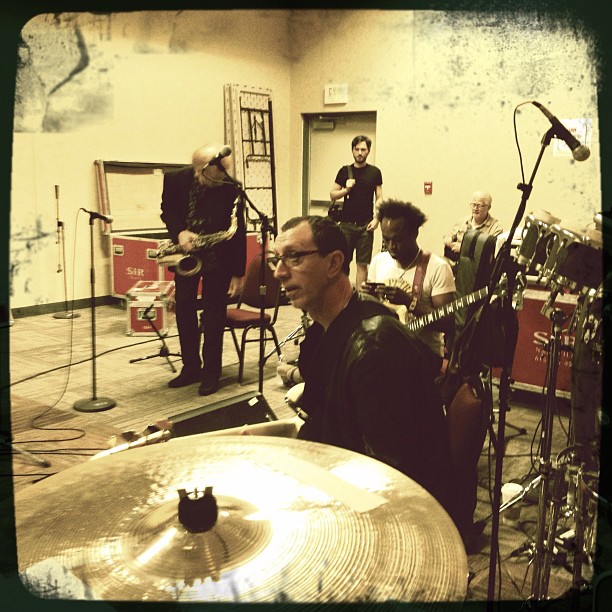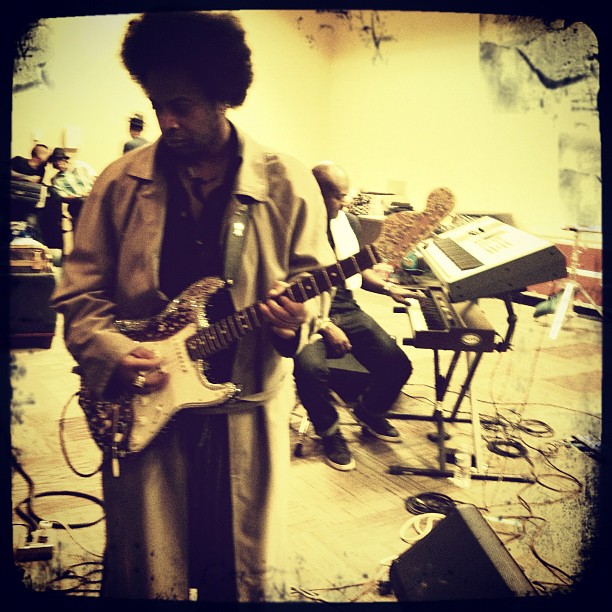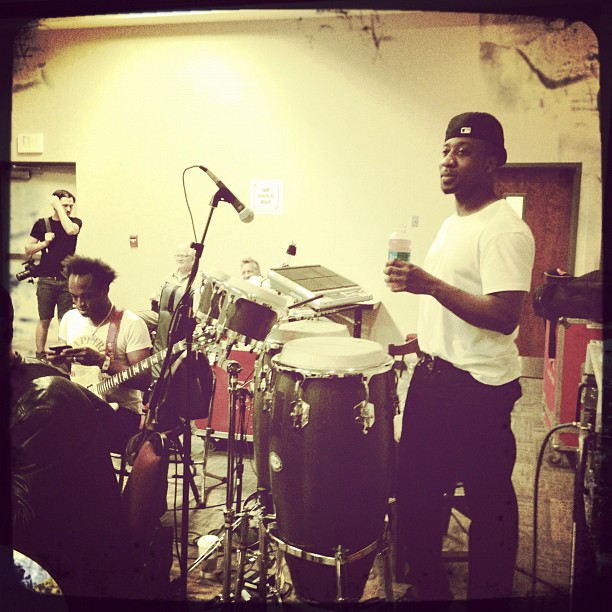 All photos by Questlove.
P.S. You can find Questlove's 2005 Bonnaroo Superjam with Herbie Hancock, Pino Palladino & Lionel Loueke here.
P.S.S. If you've missed it, I recently featured audio downloads of D'Angelo in Paris 2012, as well as Voodoo Outtakes & Rehearsals, as well as D'Angelo North Sea Jazz Festival 2000 audio and video. Make sure you don't miss any of those.