Today I want to share with you a truly amazing live recording of Stevie Wonder from his 1988 tour. This is Stevie at the height of his powers and influence. What we have here is nearly 3 hours long and is still likely incomplete. Quality is an A+ soundboard feed with a great mix, albeit with some quality dips in the second half of the show probably due to the limitations of the cassette tapes it was likely stored on.
Stevie plays with passion, joy and playfulness. Besides having a massive trove of hits and classic songs up his sleeve, Stevie goes off on heart wrenching solo tangents and even plays a still unreleased gem (Not The Human Race). He plays a tune he wrote for Dionne Warwick (With A Touch), he covers I Want You Back by The Jackson Five in high pitched "Little Stevie Wonder" voice, and even squeezes in 5 songs from the 1987 Characters album he was touring behind. This is a recording that truly deserves to be liberated and heard far and wide, so please share this!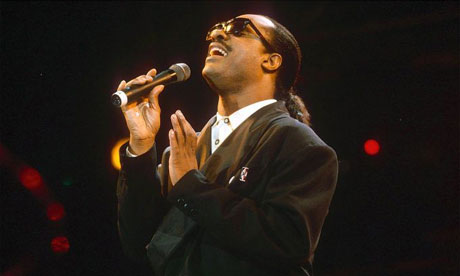 Stevie Wonder
November 28th, 1988
Atlanta, GA @ Fox Theatre
SBD > ? > unknown gen. cassette > ? > CDR > FLAC > CDR > EAC > FLAC
FULL AUDIO DOWNLOAD HERE: FLAC TORRENT or MP3
Disc One:
1. (fades in) I'm A Man 4:13
2. Master Blaster (Jammin') 3:27
3. Bird of Beauty 4:47
4. Reality Check (Improvisation) 8:16
5. Higher Ground 4:02
6. That Girl 4:55
7. You Will Know 12:17
8. All I Do 4:31
9. With A Touch (solo) 5:45
10. Superwoman (Where Where You When I Needed You) (solo) 5:36
11. Creepin' (solo) 4:54
12. You and I (solo) 2:30
Disc Two:
1. Ribbon in The Sky 4:41
2. Don't You Worry 'Bout A Thing 3:23
3. My Cherie Amour 3:18
4. Signed, Sealed, Delivered 1:35
5. I Was Made to Love Her 2:47
6. Living For The City 4:28
7. Do I Do 8:13
8. Do I Do (continued) 4:25
9. Free 4:29
10. Band Introductions 6:31
11. Sir Duke 2:41
12. I Wish 2:10
13. You Are The Sunshine of My Life 1:43
14. Superstition 4:38
Disc Three:
1. // My Eyes Don't Cry 5:36
2. Not The Human Race (solo) 3:23
3. Saturn 4:26
4. Dark 'N' Lovely 7:31
5. Fingertips 3:44
6. I Want You Back [Jackson Five cover] 4:45
7. I Just Called To Say I Love You 5:06
8. Part Time Lover 5:41
9. Skeletons // 8:01
Stevie Wonder – Keyboards, Vocals
Bass – Nathan Watts
Percussion – James Allen
Guitar – Ben Bridges
Keyboards – Isaiah Sanders
Keyboards – Brad Boxer
Drums – Dennis Davis
Backing Vocals – Keith John
Backing Vocals – Kimberley Brewer
Backing Vocals – Bridgette Bryant
Notes: cassette flips/breaks at the beginning of All I Do, the middle of Do I Do, and at the beginning of My Eyes Don't Cry.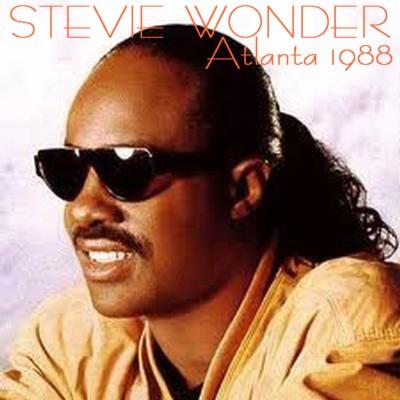 As a bonus, here is a FLAC ZIP download of Stevie's 5/1/08 New Orleans Jazz Festival audio: HERE.
And ANOTHER bonus, here is an MP3 ZIP download of Stevie's 2010 Bonnaroo audio, from a radio broadcast: HERE.