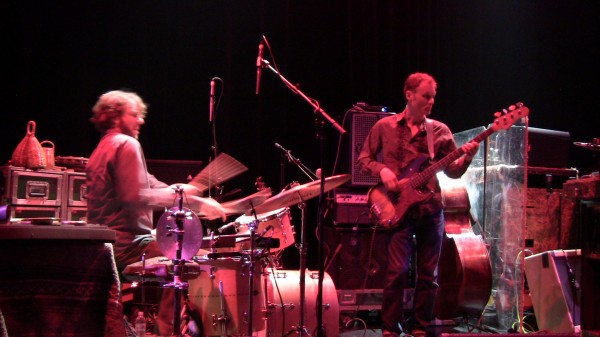 Medeski Martin & Wood brought their 20th Anniversary Tour to Chicago's Park West last Friday, November 4th. To celebrate 20 years, the band has been playing a first set of fan requests, and calling the second set a "shack party" full of spontaneous improvisations.

SCROLL DOWN FOR VIDEOS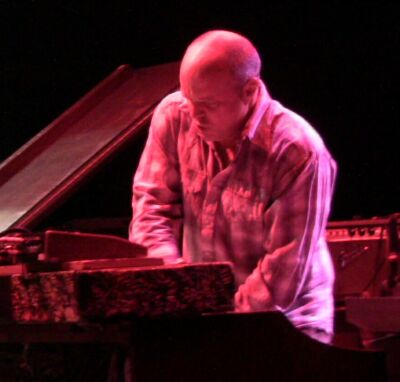 For the first set, the band opened with the super rare tune Shack from Friday Afternoon In The Universe (a tune that hasn't been played live since 2003!), which segued into a super charged Pappy Check (my request) that included an illyB drum solo before a funky bridge section that only MMW could pull off.
Next was an oldie that tends to get played pretty often, Dracula, which I thought brought the energy down. But, hey, I don't question these players. Next up, John brought the energy level way up by tearing into his Wurlitzer electric piano on I Wanna Ride You, somehow making it look effortless to play like he does.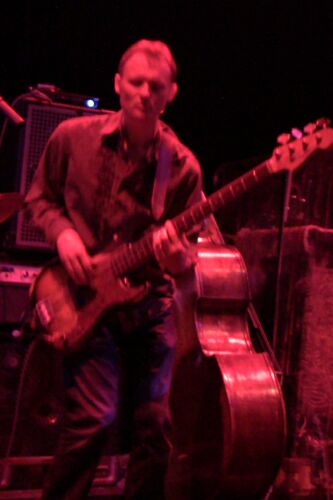 I was surprised to find that another one of my requests made the cut, Toy Dancing. Not played live since 2006, this version was somewhat exploratory and expansive. At this point, something happened that I've noticed frequently in MMW sets: John looks up about 3/4ths of the way into the set and realizes that he hasn't touched the acoustic piano yet, so he sits down and goes to town for over 6 minutes. By the time Billy & Chris reel John back in, the tune ends up over 12 minutes long.
Lastly, they closed the first set with the perennial crowd favorite, Bubblehouse. Bubblehouse was played at every show on the first leg of their 20th Anniversary Tour back in March and so far has been played at every show on this leg of the tour. After years of fans screaming for the song and years of the band neglecting to play it, perhaps out of spite, MMW decided to give the crowd exactly what they asked for: BUBBLEHOUSE!
SET TWO: Improv, Moanin', Improv
ENCORE: Night Marchers

You can watch set two right here, although I cut off the first 15 minutes of improvisation, as it wasn't very inspired. This video includes the second 15 minutes of improv, the Art Blakey & The Jazz Messengers / Bobby Timmons cover, Moanin', the next 23 minute improv (including a dubby section with John on melodica, as well as another short illyB drum solo), and the encore, Night Marchers.
Parts of the video are shot with a second camera (actually my iPhone 4) from up front and the audio was recorded by taperjoe with Sennheiser E914 condenser mics (audio download available here). Stream this baby to your HD TV, pop some popcorn (or gather whatever other party favors you choose to partake in), sit back, and enjoy 52 minutes of MMW in awesome HD quality.
====================================================================
If you're looking for more tasty Chris Wood bass playing, check out these videos of The Wood Brothers I shot this summer at Headliners in Louisville, KY on June 2, 2011.
Postcards From Hell:

Sing It Again (Beck cover):

Atlas:

The Luckiest Man:

Shoofly Pie, Chevrolet: