Michael Jackson Tribute Mix by RandyB – August 29, 1958 – June 25, 2009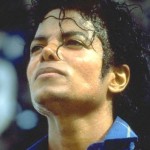 This is just something I did two years ago after MJ passed. It doesn't have the slickest mixes and crossfades, its just a spontaneous selection of tunes mixed mainly from vinyl. I know that everyone and their mother made MJ mixes, and many of them are better than this. It was just an excuse for me to bug out for an hour by myself. Why not share it?
You can download the tracked mp3's here: MEGA
R.I.P. Michael Jackson – Remember The Music.
01. Ain't No Sunshine (intro)
02. I Wanna Be Where You Are (The Roots & Erykah Badu)
03. We're Almost There
04. Heartbreak Hotel
05. Can You Feel It (live)
06. Dapper-Dan
07. Dancing Machine
08. Ease On Down The Road (with Diana Ross)
09. You Can't Win
10. Can't Get Outta The Rain
11. Things I Do For You
12. Off The Wall
13. Blame It On The Boogie
14. Working Day & Night
15. PYT
16. Somebody's Watching Me (with Rockwell)
17. Wanna Be Startin Something
18. Another Part of Me
19. Human Nature
20. I Just Can't Stop Loving You
21. Say Say Say (with Paul McCartney)
22. The Girl Is Mine (with Paul McCartney)
23. It's The Falling In Love
24. Cinderella Stay Awhile
25. Never Can Say Goodbye
26. Jam
27. Smooth Criminal
28. In The Closet
29. Scream (with Janet Jackson)
30. Leave Me Alone
31. Who Is It?
32. You Rock My World
33. Remember The Time
34. I Never Dreamed You'd Leave In Summer (Stevie Wonder at MJ Memorial 7/7/09)
Bonus Tracks:
35. Stevie Wonder's speech (6/28/09 Milwaukee)
36. Stevie Wonder's We Love You Michael chant (6/28/09 Milwaukee)