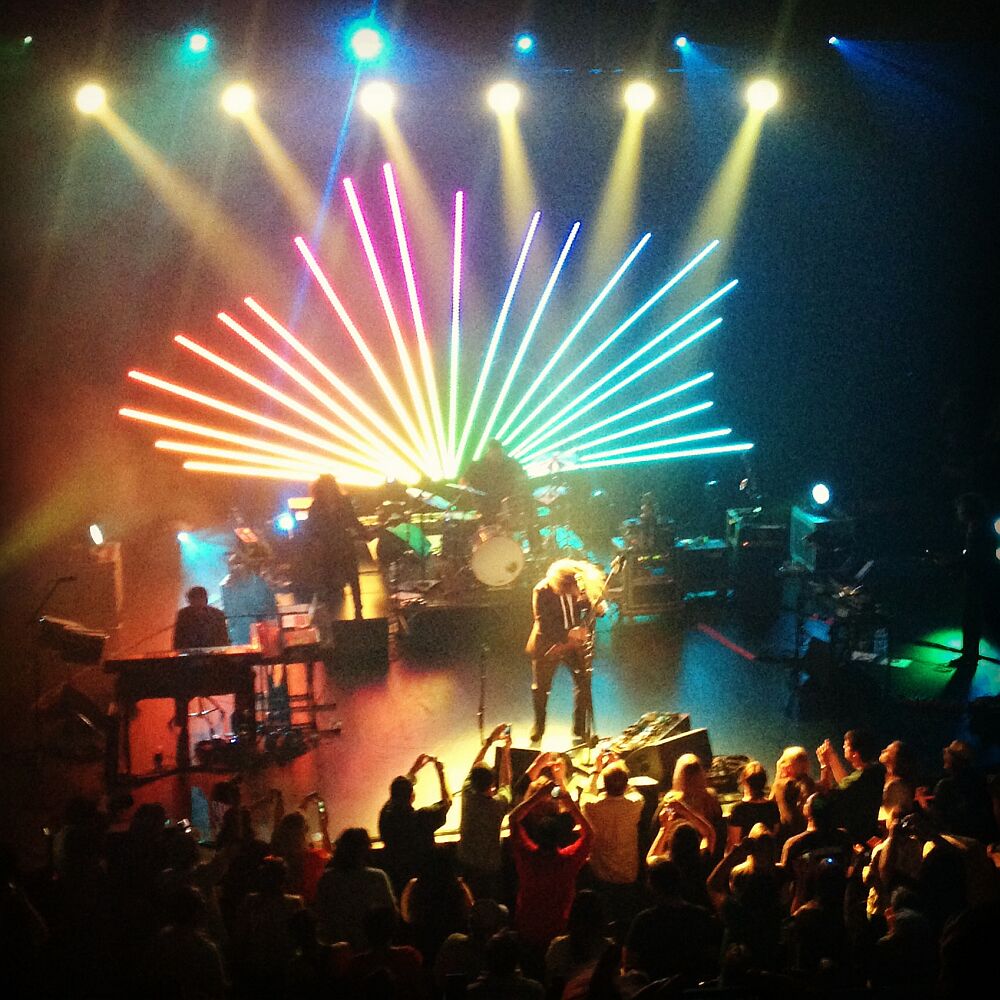 On Wednesday night, Jim James began the tour for his Regions of Light and Sound of God album here in his hometown of Louisville, Kentucky. The show at the historic Brown Theatre was a swirling haze of psychedelic goodness. His 38 minute solo album was expanded into a 75 minute live opus with a dazzling light show and 15 foot tall animated puppet monsters. He encored with 2 classic My Morning Jacket tunes solo on guitar (Bermuda Highway and a particularly moving version of Wonderful (The Way I Feel) that devolved into scat yodeling), Dear God, and 4 rocking Monsters of Folk songs. The highlights for me though were the extended Pink Floyd-ish instrumental passages on several of the songs from his new album. At times it felt like Live at Pompeii, just without the howling dog.
Jim James
April 17, 2013 Louisville, KY @ Brown Theatre
Dear One, Of The Mother Again, Know Till Now (coda),
All Is Forgiven (beginning only, my battery died):

VIDEO: Canon Vixia HF21
AUDIO: Schoeps mk4v (DINa/FOB) > kcy > Sonosax SX-M2/LS2 > Sony M10
Look for the full audio recording to be posted at bt.etree.org tomorrow, and, if you missed it last summer, check out my recording of Jim James and the Preservation Hall Jazz Band live on the Belle of Louisville steamboat: http://funkit.virose.net/?p=2762.