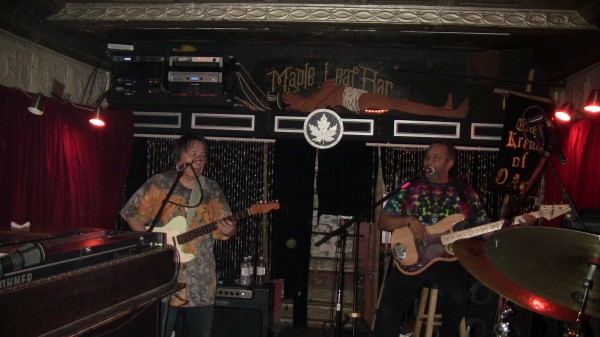 At the risk of making this blog too NOLA-centric, the next few posts will feature Jazz Fest related content. While I was in New Orleans for the 2nd weekend of Jazz Fest I shot around 9 hours of video footage in the span of only four nights. As that footage makes its way to youtube I'll be posting it here.
First I'll point out that a stellar audio recording of this show can be downloaded here: http://bt.etree.org/details.php?id=544956. (or 24bit for you audiophiles: http://bt.etree.org/details.php?id=545006)The rest of this blog entry will feature 5 videos, comprising about 67 minutes of footage from this two and a half hour show.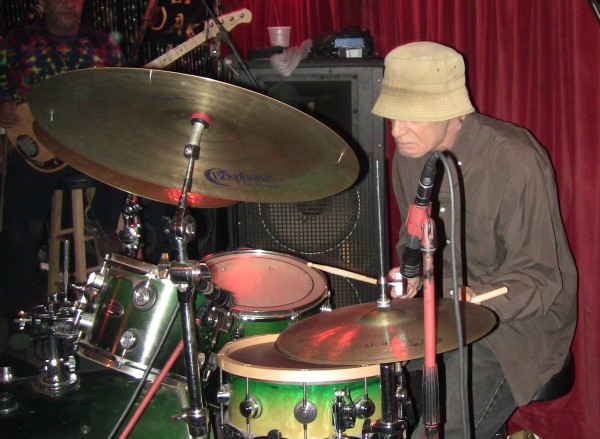 The first night after we arrived, I went straight to the Maple Leaf for a unique lineup that's been over 2 years in the making (thanks to Deborah Vidacovich for the booking efforts, and the cookies). As some of you may know, Johnny Vidavovich (the legendary New Orleans drummer) has a weekly gig at the Maple Leaf on Thursday nights billed as "the Trio". Although the gig doesn't always consist of only 3 players, it almost always consists of the Johnny Vidacovich / George Porter Jr rhythm section. One of the most usual third players is June Yamagishi, guitarist for Papa Grows Funk. In fact, this Trio configuration has actually released a live album that you might want to check out: We Came To Play.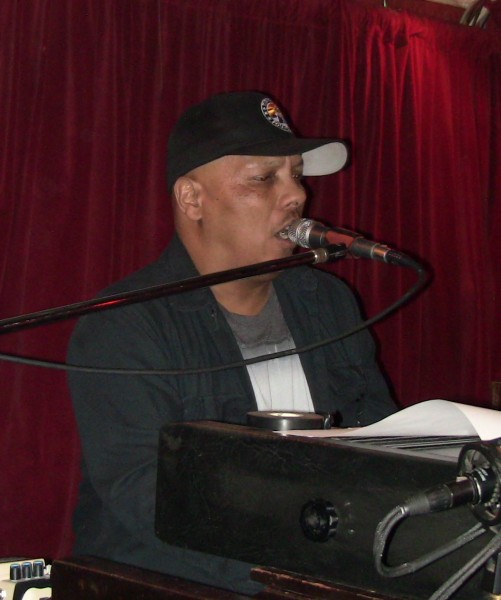 On this particular night, George, Johnny & June were joined by heavyweight Ivan Neville. Ivan's barebones rig preference, like John Medeski, is a Hammond B-3 organ and Leslie speaker coupled with a clavinet. When Ivan comes to the Maple Leaf, he comes to bring it, and this night his chops were as deep as I've ever witnessed.
The night opened right up with some greasy funk improvisation until George broke a bass string. [about 5.5 minutes into the video located below] As he re-strung, Ivan & June locked into a nasty groove. That groove began to build up higher and higher until [about 10 minutes into the video] George releases all of the energy in the room and opens up the second weekend right, belting out the opening lines to "Let The Good Times Roll." Then June let's loose a straight fire guitar solo. Yeah, You Right.
This next video includes 4 tunes, beginning with a cover of the Jessie Hill classic "Ooh Poo Pah Doo," which segues into another New Orleans classic "Don't You Just Know It" by Huey Piano Smith. Then Ivan drops right into the "Cabbage Alley" organ riff, which really allows Johnny to show off his second-line drum rhythms. Johnny's second line will have you mesmerized as they segue into another groove that George turns into a swampy version of Wilson Pickett's "In The Midnight Hour." Quite a first set, and captured from the perfect vantage point in the front row.
The second set began with more improvisation, which quickly turned into a cover of the Billy Preston tune, "Will It Go Round In Circles." See the next video to watch Ivan get a little gospel with it.
Unexpectedly, Corey Glover, the singer for Living Colour (and more recently, Galactic), jumped on stage for a riveting cover of the Temptations' mind-bender, "Papa Was A Rolling Stone"! There isn't much else to be said, so just watch/listen to it!
This final video begins with Ivan leading the crowd on a sing-along through Prince's "Little Red Corvette." This moves into another very unexpected selection, "Come Back Jack" an unreleased tune by Leo Nocentelli, original guitarist for The Meters. That then turns into a song that I had hoped to hear, a tune that Ivan & George tend to bust out when they play together at the Maple Leaf, the Tami Lynn classic made famous by the Neville Brothers, "Mojo Hannah."