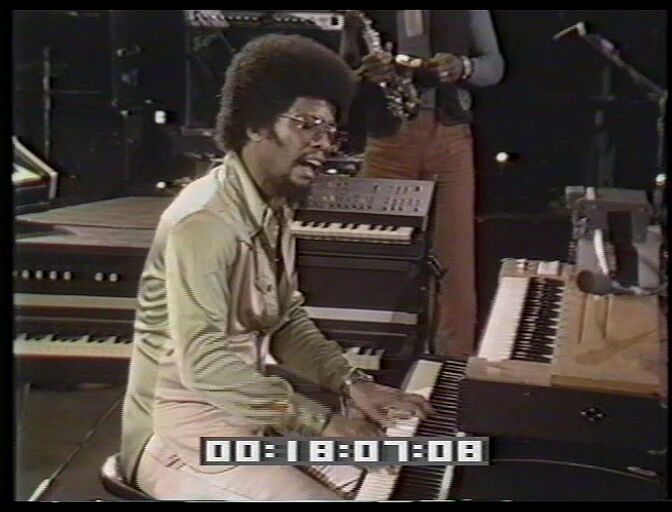 UPDATE 10/11/13: It appears the the video has been removed from youtube, but I have re-uploaded the .MP4 video download.
Another uncirculated video of Herbie Hancock & The Headhunters? Last year, we brought you the uncirculated Musikladen 1974 footage. This year, we bring you footage from 1976 on the Don Kirshner's New Rock Concert TV show.
This lineup of the Headhunters includes original members Bennie Maupin (playing a Lyricon) and the black octopus himself, Paul Jackson, on bass. We also have Wah Wah Watson on guitar and James Levi on drums. And of course Mr. Herbie Hancock on an array of state of the art keyboards. We also get a rare chance to see/hear Herbie singing without a vocodor!
Herbie Hancock & The Headhunters 10/20/76 Don Kirshner's New Rock Concert
Gentle Thoughts, Doin' It, Hang Up Your Hang Ups:

The DVD download is here (it includes the full TV episode, including some bad '70's pop rock group called England Dan & John Ford Coley).
The download of the edited .MP4 file is here (1.82gb).
What you see on youtube above is the complete footage.
Now cross your fingers that some video footage exists of the brief 1977 Headhunters lineup with Jaco Pastorius on bass.