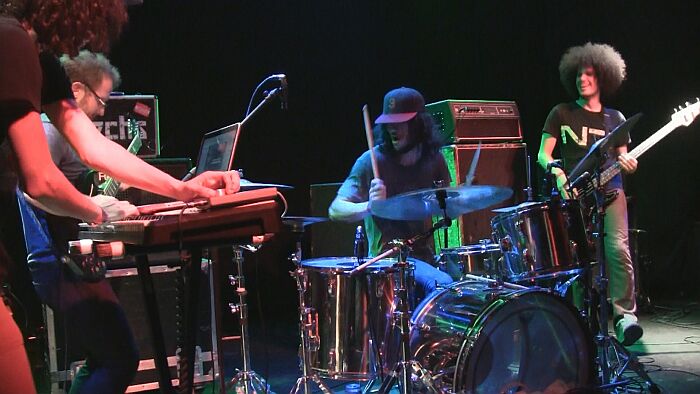 September 17 2012 UPDATE: Video updated with SBD audio + link to download SBD audio!
Zechs Marquise
July 17, 2012
Louisville, KY @ Headliners Music Hall
Lock Jaw Night Vision, Guajira, The Heat The Drought The Thirst and The Insanity,
Getting Paid, Mega Slap:

VIDEO: Canon Vixia HF21 video cam (handheld)
AUDIO: SBD (thanks to 45 Sound!)
Download the audio recording here.
Zechs Marquise
July 17, 2012
Louisville, KY @ Headliner's Music Hall
SBD > ? > 320kbps MP3 (one long track)
Crushin It
Lock Jaw Night Vision
Guajira
Static Lovers
The Heat The Drought The Thirst and The Insanity
Everlasting Beacon of Light Final Master
Getting Paid
Mega Slap