On a recent Thursday night, I headed up to Indianapolis to one of my favorite venues in the region, The Vogue Theater (look for more videos in a few months after I catch Mos Def at this venue!)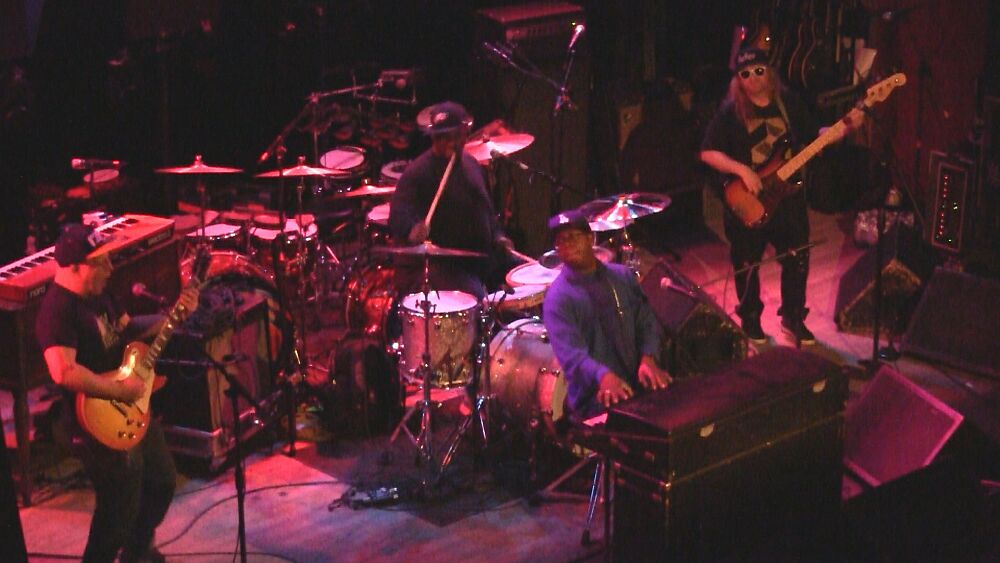 The opening act was the Nigel Hall Band, which featured Adam "Shmeeans" Smirnoff and Erick "Jesus" Coomes (from Lettuce) and Jermal Watson (from The Dirty Dozen Brass Band). I walked in and got set up a few minutes late, but you can watch most of the set right here.
Nigel Hall Band
April 3, 2013 Indianapolis, IN @ The Vogue:
Too Sweet, Hang It Up, Yes We Can [Allen Toussaint] > Lay-Away [The Isley Brothers], I Can't Stand The Rain [Ann Peebles cover], Give Me A Sign, (beginning cut) Before I Let Go [Maze cover], Don't Change For Me > A Message From The Meters [The Meters cover] >Don't Change For Me, Never Gonna Let You Go

====================================================================
Galactic never disappoints. This evening they brought vocalist David Shaw (from The Revivalists) and they pulled out several interesting covers. Below you'll find an edited video with the most interesting covers, and below that you'll find the complete two hour set in 2 parts. If you're unfamiliar with David Shaw or The Revivalists just look below for a few videos from Fiyawerx Productions annual Jazz Fest parties.
Galactic with David Shaw (of The Revivalists)
April 4, 2013 Indianapolis, IN @ The Vogue:
I Am The Walrus (The Beatles cover), I Got Your Money (Ol' Dirty Bastard cover), Ain't No Love In The Heart Of The City (Bobby Bland cover), When The Levee Breaks (Led Zeppelin cover)

Galactic with David Shaw (of The Revivalists)
April 4, 2013 Indianapolis, IN @ The Vogue:
Part 1 of 2:
Karate, Balkan Wedding, Hey Na Na (with David Shaw), Ain't No Love In The Heart Of The City (with David Shaw), You Don't Know (with David Shaw), Bongo Joe, Keep Steppin', I Am The Walrus (with David Shaw), Heart of Steel (with David Shaw), Funky Bird, Go-Go

Galactic with David Shaw (of The Revivalists)
April 4, 2013 Indianapolis, IN @ The Vogue:
Part 2 of 2:
I Used To Love Her, Boban, From The Corner To The Block > I Got Your Money (with David Shaw), Garbage Truck, Ooh Nah Nay (inc. bass solo & drum solo)
Encore:
Does It Really Make A Difference (with David Shaw), When The Levee Breaks (with David Shaw)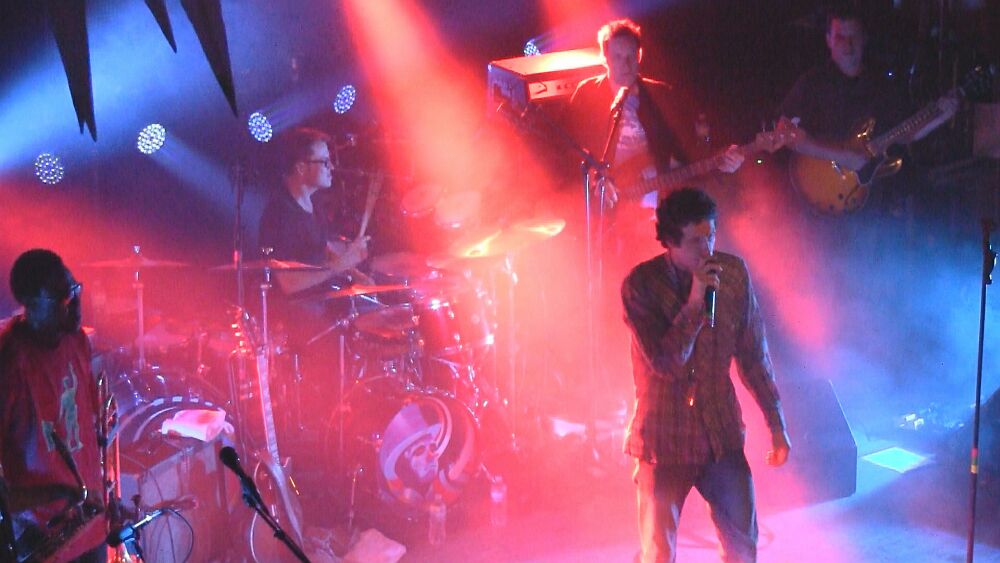 The Revivalists
May 4, 2012 New Orleans, LA @ Storyville Hotel – Fiyawerx Party
Catching Fireflies

The Revivalists
May 7, 2011 New Orleans, LA @ Race & Religious House – Fiyawerx Party