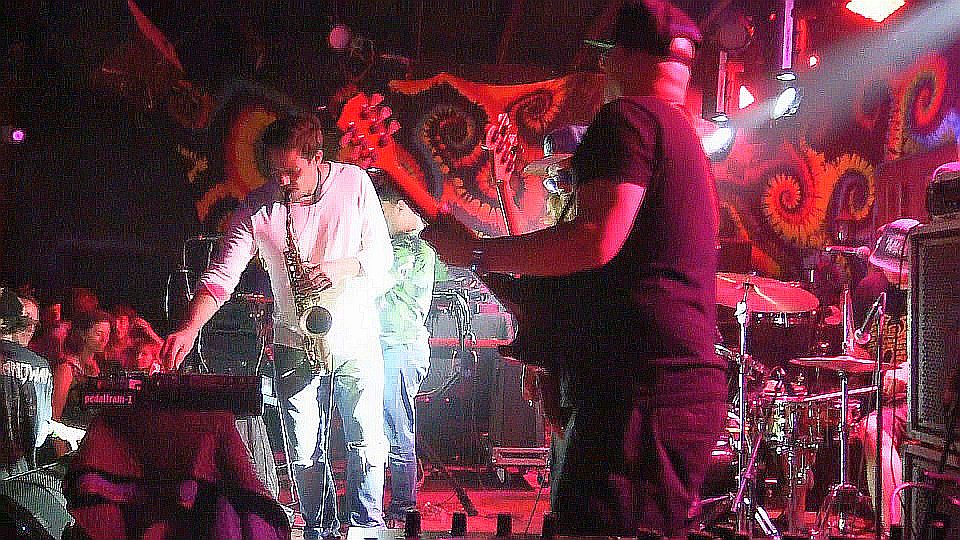 Break Science Live Band
April 30, 2016 New Orleans, LA @ Blue Nile
Part 1 of 2: Owner Of A Lonely Heart [Yes] > Goin 'Down [Michal Menert collab], In Full Effect (clip), Hand Clapping Song [The Meters] > Funky Style (clip), Brain Reaction, Intergalactic

Bee Getz as quoted in his NOLA Jazz Fest After-Dark 2016 overview review at Live For Live Music:
Break Science is trendsetter in realms of live electronic music; implementing avant garde approaches to technology while retaining core identity and original sound. The duo comprised of Adam Deitch and keyboardist/sampler/producer Borahm Lee have begun to reinvent themselves as a live band, drafting Lettuce crew Jesus Coomes (bass), Adam "Shmeeans" Smirnoff (guitar) and The Shady Horns (Ryan Zoidis & Eric "Benny" Bloom) to make a formidable dance music dragon.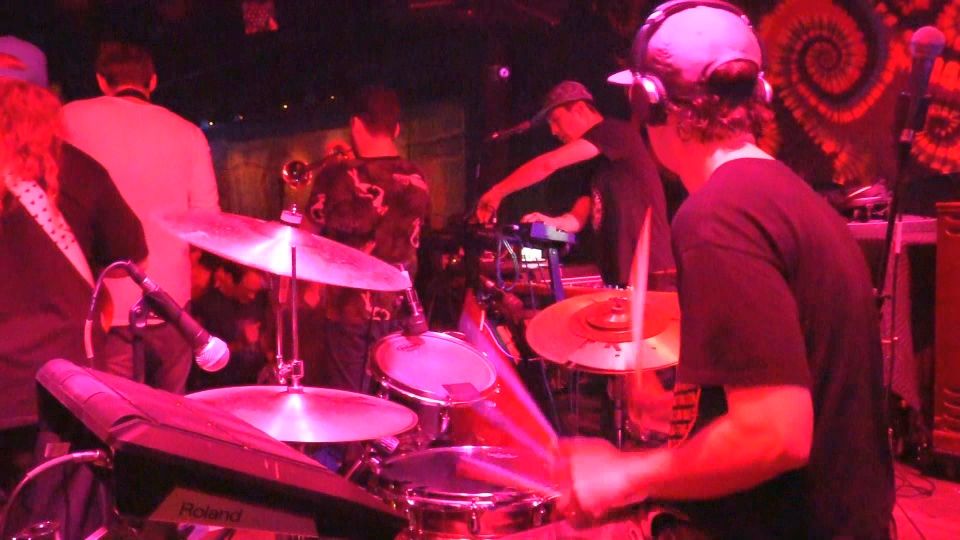 It's clear that familiarity and trust are crucial to the duo's transition into a full live band. Deitch remains a force behind the kit, propelling the breaks, programming pads, and setting the ultimate tone; while Lee is mad professor, furiously twisting knobs, painting Rhodes colors, and layering the synth waves. Shmeeans and Jesus would lay back, low-down dirty and deep in the cut, serving the songs and keeping it vibey with disciplined restraint.
On the other hand, saxophonist Ryan Zoidis was levitation station, a dude not of this earth. The Shady Horns veteran hellraiser married imaginative melodies with sinister, psychedelic tones; all done through his Korg analog guitar-synth triggered by a custom-equipped mouthpiece. Eric
Benny" Bloom is well versed in live-band electro-soul from his tours of duty in Pretty Lights Analog Future Band, and his stimulating, muffled wah wailing remained a perfect Zoidis foil in yet another compelling context.
The undeniable Tycho/Kendrick Lamar mashup "Vibe Walk" was a moving expedition, paired with familial collaborations with Michal Menert ("Goin Down"). Two tracks from the recent Manic Science project were reinterpreted: the Nice & Smooth-sampled "Funky Style," and the haunting Pretty Lights remix "I Can See it in Your Face." In mixing older Break Science originals like "Zion Station", re-working NOLA classics (The Meters "Hand-Clapping Song"), and powering through AOR radio staples (Yes's "Owner of a Lonely Heart"), the omnifarious Break Science personalities were revealed. A smattering of new songs were interspersed within the set, only adding to the promising potential of this larger unit. Break Science Live Band surpassed many expectations, and chaperoned an enchanting journey down the wormhole of organic electronic music in 2016.
Break Science Live Band
April 30, 2016 New Orleans, LA @ Blue Nile
Part 2 of 2: Throwback [Michal Menert collab] > I Can See It In Your Face [Pretty Lights], Let's Go, Vibe Walk [Kendrick Lamar vs Tycho]

NOTE: Please excuse the fact that the audio on these is subpar. I think my Sony ECM-MS908C external video cam microphone started to crap out in a weird way (after extended use in the humidity I guess?). Luckily it didn't happen until the 8th night (of 8 nights) so it didn't affect too much of my footage. I promptly replaced the mic. I actually I picked up two because it is no longer being manufactured. I've been using these mics since 1999 and they still do a great job. I think I've owned 5 of them, if you count the 2 I have now.