Lettuce – Move On Up (Curtis Mayfield cover) 1/18/11 Brooklyn Bowl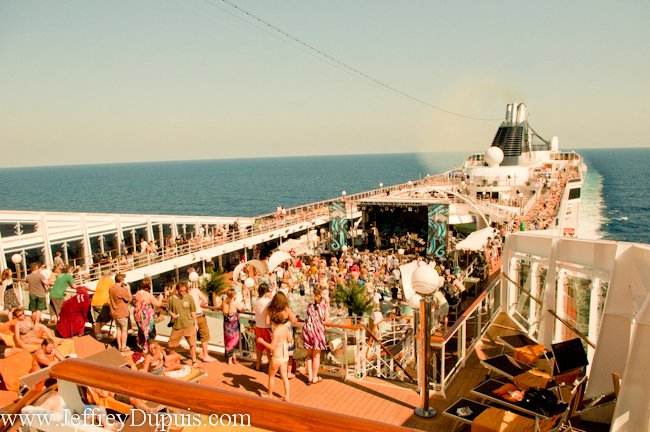 Lettuce is a funk band that features Eric Krasno (of Soulive) and Adam Deitch (of Break Science). They are funky and have a killer horn section. They've been tearing up the live shows lately from Bear Creek (with the JB Horns) to the Caribbean Ocean to NYC.
Full pro-shot video of their Jam Cruise set can be viewed over at Iclips.net: http://www.iclips.net/watch/lettuce-1-6-201
I recommend clicking on the next to last song, Hang Up Your Hangs Ups [a Herbie Hancock & The Headhunters cover] as well as Break Out > Relax.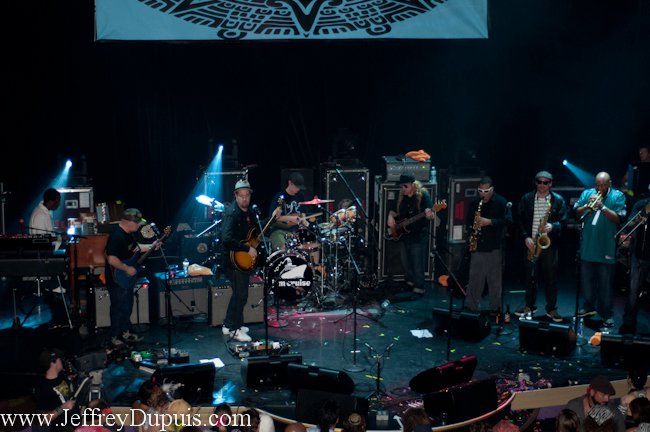 Barely a week later, on January 18, 2011, Lettuce played a Haiti benefit at the Brooklyn Bowl with Dr. John & Maceo Parker. It was rumored that Prince might show up after his Madison Square Garden gig, but that unfortunately didn't happen. However, Questlove & Nikki Glaspie (Beyonce's live drummer) both showed up and luckily there was a second drum kit set up for some extended break beat jams around some James Brown covers.
My friend Scott Bernstein recorded audio of the Brooklyn Bowl show and its one of the best recordings to come out of that room since it opened as a venue just over a year ago. It's available to stream and/or download at the Live Music Archive in both 16-bit and 24-bit.
The track i've shared above is a cover of Curtis Mayfield's "Move On Up" with a scorching guitar solo from Eric Krasno. See if you catch the three line quote from Bilal's All That I Am (it's at 3min6sec).