Return To Forever IV – Romantic Warrior (inc. Red Clay at 14min15sec)
June 21, 2011 Indianapolis, IN @ Murat Theatre
When Return To Forever played the Murat Theatre on their 2008 reunion tour, Lenny White remarked about his time playing with Freddie Hubbard (who was from Indianapolis). Then, during his 13 minute drum solo (in the middle of a 39 minute Romantic Warrior), White proceeded to tease Hubbard's seminal composition, Red Clay, but only for 2 bars.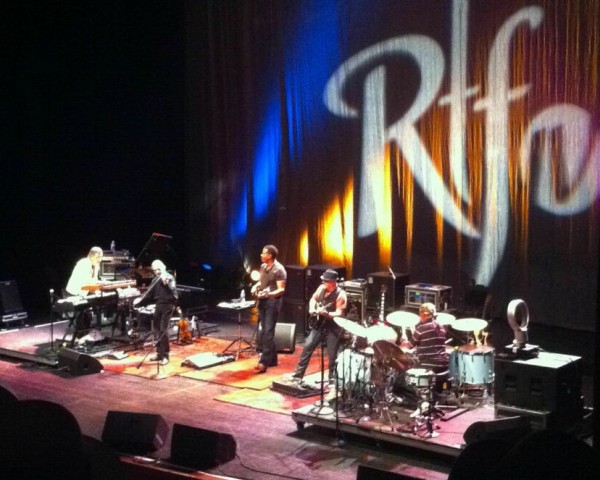 Fast forward to Return To Forever's 2011 tour, same town, same theatre, and the entire band locks into the Red Clay groove for about 3 minutes in the middle of a 20 minute rendition of Romantic Warrior.
Fortuitously, I was recording the audio of said 20 minute Romantic Warrior on my iPhone4 with the Blue FiRe app. The audio is mono, but the quality is close to excellent. I also recorded the next tune, Spain. Go ahead, press play.
Return To Forever IV – Spain
June 21, 2011 Indianapolis @ Murat Theatre