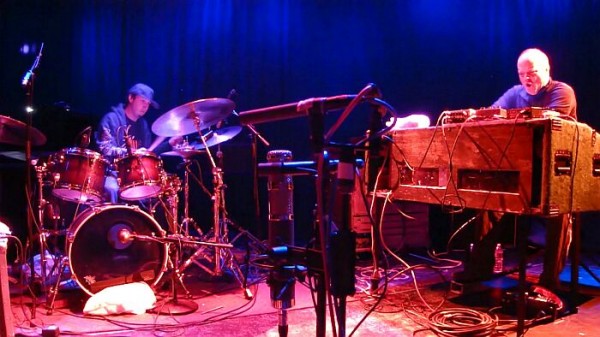 Shortly before boarding Jam Cruise 10, Adam Deitch and Skerik joined John Medeski for an improvisational freak out at New York City's Le Poisson Rouge. It was a pre-show for NYC's 2012 Winter Jazz Fest and also featured Jessica Lurie's new ensemble (featuring Will Bernard) , Marc Ribot's Young Philadelphians, and up and comers, Red Baraat (who have a crazy sound of New Orleans brass band funk mixed with Indian bhangra) .
Some of you may have noticed that our friend jamjoints posted 40+ minutes of video of the Medeski, Deitch, Skerik set on youtube last week. He was gracious enough to supply me with the raw video files so I could upgrade the audio (kindly recorded on stage by Mr. Eric McRoberts). So here it is. 40+ minutes of improv including a cover of John Coltrane's A Love Supreme.
BTW, the audio download for the Medeski, Deitch, Skerik set is here.
Also, if you want more of Medeski Deitch & Skerik, check out this previous blog post: http://funkit.virose.net/?p=1027.
And one more thing. Don't forget to follow @jamjoints on twitter for daily postings of new recordings on etree and Live Music Archive.