I'm going deep into my archives and unleashing these unreleased live tracks for the very first time. Don't ask where I got them because I'm not telling. Here we have 4 full-length live tracks from the legendary Fela Kuti with his Egypt 80 band in excellent soundboard quality.
DOWNLOAD MP3 ZIP FILE: MEGA or WETRANSFER
1981 Amsterdam:
01. Gov't Chicken Boy [27:29]
02. Original Sufferhead [35:26]
1988 Lagos Sunsplash:
01. Big Blind Country [22:20]
02. O.D.O.O. [39:40]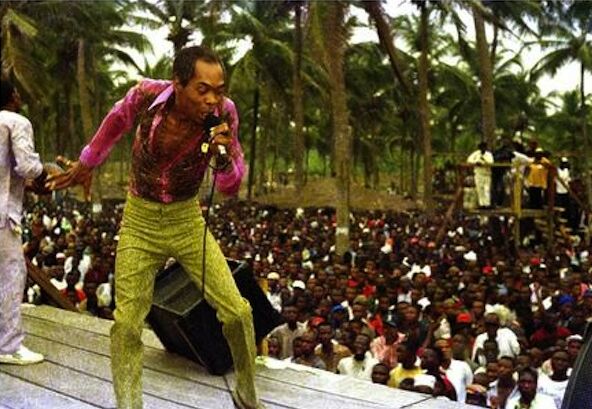 Please credit Funk It Blog if you repost or reblog these recordings.
Also, don't miss this prior Funk It post of a burning Seun Kuti & Egypt 80 performance: http://funkit.virose.net/?p=2431