Eric Krasno & Chapter Two – You Know What I Mean [Jeff Beck cover] (w/ Warren Haynes & Danny Louis) 1/29/11 Jamaica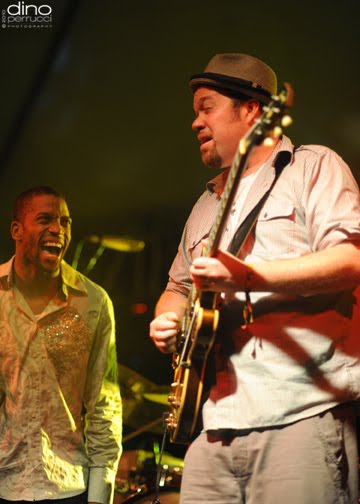 Eric Krasno & Chapter Two is a side project of Eric Krasno (guitarist for Soulive) along with Adam Deitch (drummer for Lettuce and Break Science)  and Louis Cato on bass. Usually Nigel Hall is on keys, but I guess he couldn't make the trip to Jamaica.
This jam on Jeff Beck's "You Know What I Mean" has Warren Haynes on guitar and Danny Louis on keys (both from Govt Mule). The recording is a crisp and clean digital soundboard, and the full recording can be found here: http://bt.etree.org/details.php?id=542242
Thanks to Dino Perrucci for the use of the photos. He has a great site with daily photo updates.