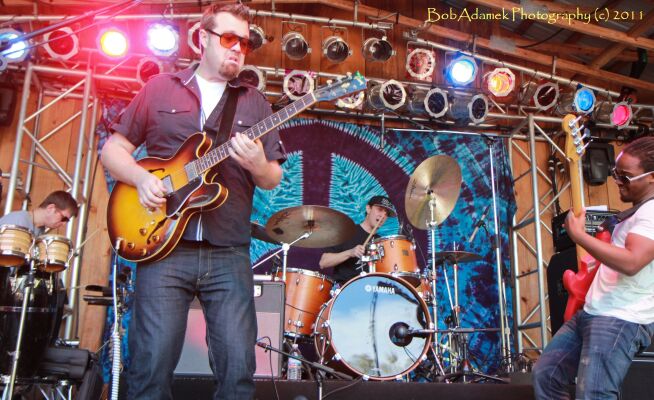 B. Getz, in his recent Bear Creek Music Festival review on JamBase, described Lettuce as Voltron: "individual vehicles joined together to form a giant super funk robot". I, however, would give that moniker to Chapter 2.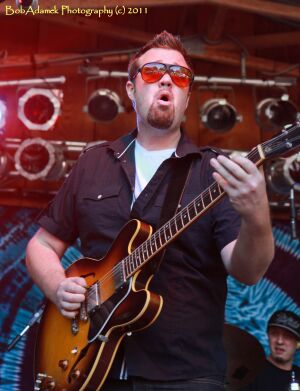 Early Saturday afternoon at Uncle Charlie's Porch Stage (arguably the best sounding stage at the festival), Eric Krasno, Adam Deitch, Nigel Hall, and Louis Cato joined forces to provide a wake up call to any Spirit of the Suwannee Music Park campers that might have overslept. WAKE UP! Chapter 2 at 2:25 p.m., The Funky Meters at 3:30, The New Mastersounds at 5, Medeski, Scofield, Martin & Wood at 6:30, Lettuce at 8, The Trey Anastasio Band at 9:30, and Dumpstaphunk's Dumpstajam at midnight. There was no time to waste. And that was only 2 of the 7 stages operating that day! Not to mention that the music started at 11:30 a.m. and wouldn't be stopping until 5 a.m.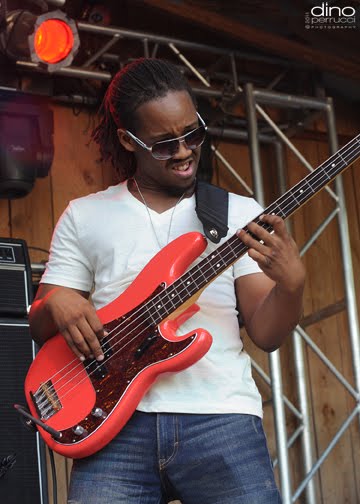 I can't say much about this group that you can't find out by watching the videos. (Here at Funk It we like to let the content do the talking.) But I will point out that Louis Cato was the definitive all star of the entire festival. As far as I know, he played bass with Chapter 2, drums and percussion with fSnarky Puppy, trombone and bass at the Dumsptajam, drums with Dumpstaphunk the next night, and percussion and bass at the Tree House After Party Jam Session.
Seeing as this was the first full fledged Chapter 2 show with this lineup in over 7 months, they came out energized and at full force.

Here are the videos in raw HD with audio from my external mic:


Chapter 2 – 76 (end of the song):

Chapter 2 – Be Alright, Roll Out:

Chapter 2 – Roll Out (cont.):

Chapter 2 – Stratus (Billy Cobham cover):

Thanks to Bob Adamek & Dino Perrucci for the use of their photos.
And if you haven't seen my Bear Creek teaser video, you should check it.