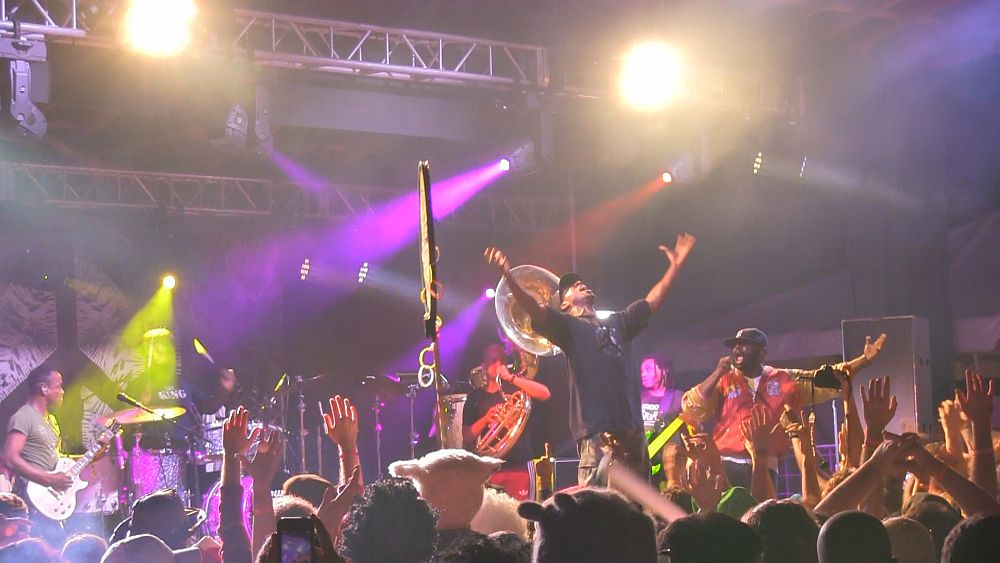 The Roots – November 16, 2013
Live Oak, FL @ Big IV Stage – Bear Creek Music Festival
Introduction by Bee Getz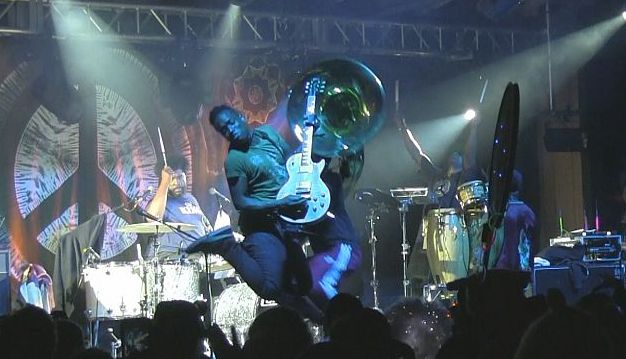 The Roots – November 16, 2013 (Part 1 of 3)
Live Oak, FL @ Big IV Stage – Bear Creek Music Festival
Hand Clapping Song [The Meters cover] > The Fire > Please Don't Go > Get Busy > Jungle Boogie [Kool & The Gang cover] > Drums & Percussion > Jungle Boogie coda [Kool & The Gang cover], Table of Contents Part 1, Step Into The Realm > What They Do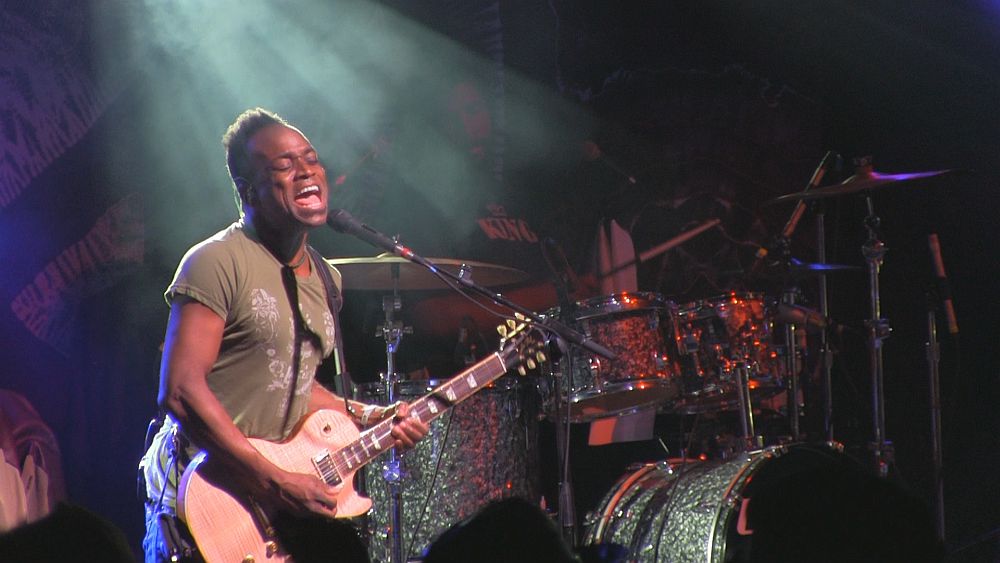 The Roots – November 16, 2013 (Part 2 of 3)
Live Oak, FL @ Big IV Stage – Bear Creek Music Festival
Who Are You & Who is Your Crew? > Break You Off > You Got Me Intro > You Got Me > Captain Kirk Douglas guitar solo > Shame On You > Love To Love You Baby > Spottieottiedopaliscious > Shame On You > You Got Me > Sweet Child O' Mine [Guns N Roses cover] > Bad To The Bone [Bo Diddley cover] > Who Do You Love > You Got Me > Immigrant Song [Led Zeppelin cover] > Welcome To Jamrock [Damian "Jr. Gong" Marley cover] > You Got Me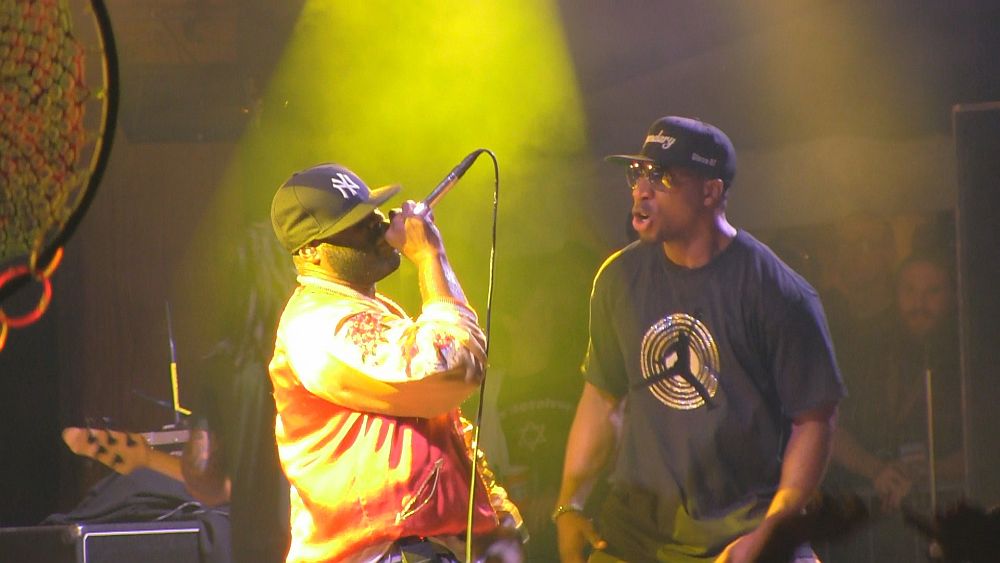 The Roots – November 16, 2013 (Part 3 of 3)
Live Oak, FL @ Big IV Stage – Bear Creek Music Festival
Thought @ Work > How I Got Over > Here I Come > The Seed 2.0 > Move On Up [Curtis Mayfield cover] > Men @ Work [Kool G Rap cover] > Outro

Words by Bee Getz:
As a child, I would watch Michael Jackson's "Man in the Mirror" video and wonder why people would be so overcome with emotion that they would cry hysterically, faint and be carried out of the crowd lifelessly. That mystery was solved, twenty-five years later; when the 'Legendary Roots Krewe from Philly' obliterated Bear Creek's Amphitheater Stage. After living out a dream (thanks to festival curator Paul Levine, who arranged for me to bring my hometown heroes onstage), I assumed the position riding the rail directly in front of emcee Black Thought. The entire Amphitheater was packed to the gills, people were screaming the band's name with a vehemence! Ahmir ?uestlove Thompson led 'The Illa-Fifth Dynamite Foundation' as they launched into a gargantuan run of classics; "Table of Contents" gave way to "Next Movement," 'Hot Hot Music' filled the dank air. The following seventy-five minutes was a whirlwind of unparalleled hip-hop fury: Capt. Kirk, Kamal Gray, Knuckles, Tuba Gooding Jr., Ray Angry and Mark Kelley followed their leaders thru the swamp and beyond. Roots chestnuts like "Proceed," "Step into a New Realm" and "Mellow My Man" were delivered with vigor, the songs and style fresh to def.
See Black Thought on tha red carpet, steppin' outta spaceships
Wit' a glass of Chiraz, and two 'around-the-way' chicks!
©Black Thought of The Roots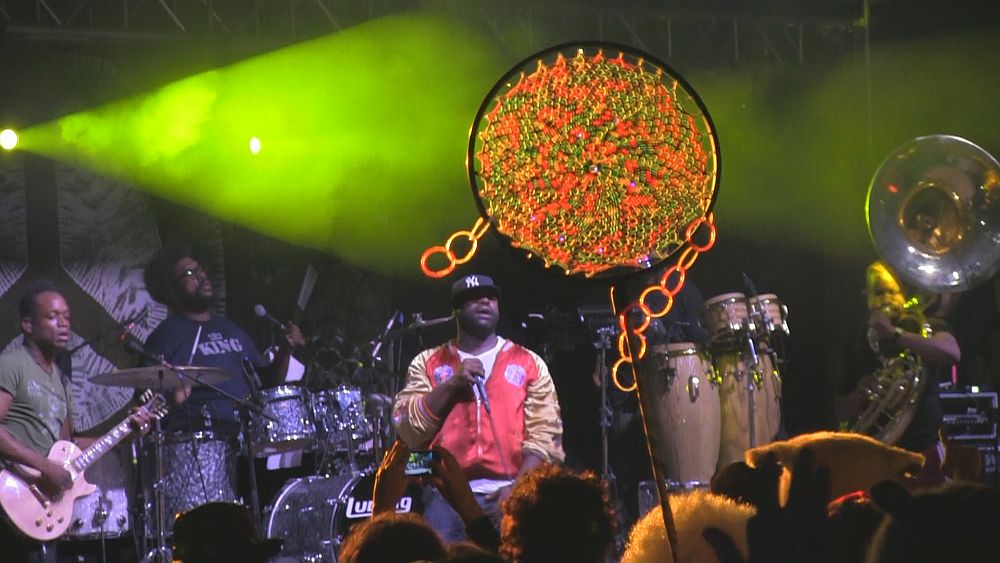 A cauldron of my personal favorites was set ablaze; "Thought@Work"(with the "Apache" breakbeat and Beatles "Hey Bulldog" lick taboot!), the iconic Kool G Rap tune "Men at Work," a jungle-infused "You Got Me," Jr. Gong's "Welcome to Jamrock" and a 'Fantastic' excursion through "How I Got Over," "Here I Come" > "The Seed 2.0" > "Move On Up" > "The Seed 2.0." Yet it was during the undeniable Game Theory banger "Get Busy" that Riq Gz, aka "Black General Two-Fi'teen" (that's Name, Rank, & Serial) asserted himself as the greatest emcee in the game, while simultaneously breaking down 'The Concept' of The Legendary Roots Krewe with one severely ill opening verse:
My squad half-Mandrill, half-Mandela
My band 'bout seventy strong, just like Fela
We part Melle Mel, part Van Halen
And we represent Illadelph, where we still rebellin'!
©Black Thought of The Roots.
Legendary as advertised. Indeed, this writer is from Philadelphia; but please don't get it twisted, this was fucking nuclear! The Roots headlining set on Saturday night is immediately on the short-list for greatest in the festival's storied history.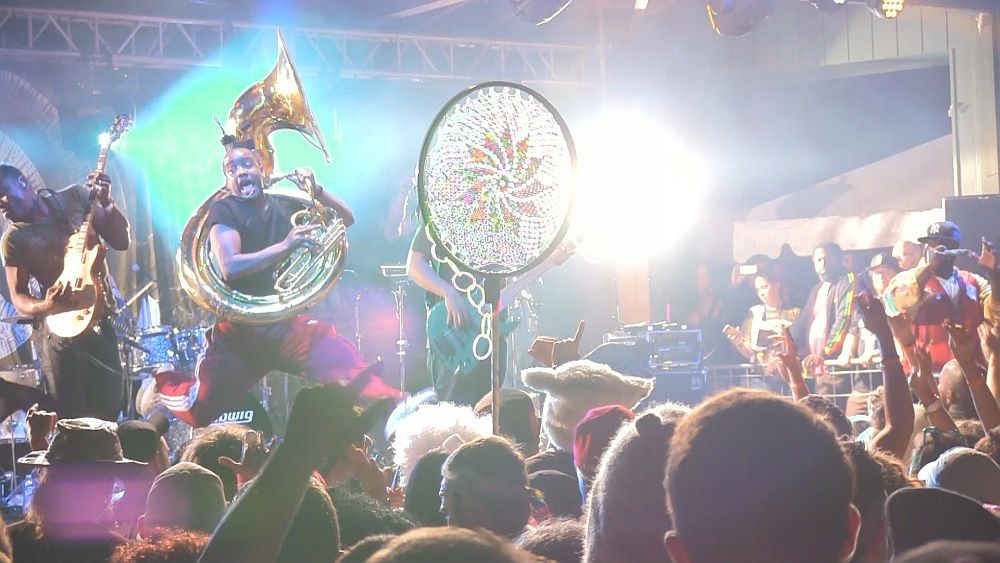 Black Thought – MC
Questlove – drums
Frank Knuckles – percussion
Captain Kirk Douglas – guitar, vocals
Damon "Tuba Gooding Jr." Bryson – sousaphone
Mark Kelley – bass
Kamal Gray – keys
Ray Angry – keys
AUDIO: Schoeps mk21/cmc6 > Sound Devices 788 by Steve Bazley
VIDEO 1: Canon G20 by FunkItBlog
VIDEO 2: Canon Vixia HF21 by FunkItBlog
VIDEO 3: Canon HF100 by Michael Allen