Herbie Hancock & The Headhunters 10/2/98 Tip Toe (Through The Ghetto)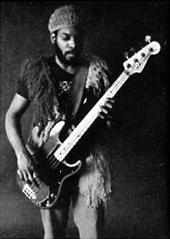 While I'm on the Headhunters kick, check out this tune. Y'all know Paul Jackson, The Black Octopus, right? This is from the 1998 Herbie Hancock & The Headhunters reunion tour. A soundboard recording from a festival in Gainesville, FL, remastered by TheTooleMan. (full recording available to download here: http://www.dimeadozen.org/torrents-details.php?id=364160.
P.S. If you missed the 1974 Headhunters DVD & youtube clips I posted a few months ago: http://funkit.virose.net/?p=43.
P.S.S. Did you know that Mike Clark & Paul Jackson made an instructional VHS tape called "Rhythm Combination" in 1992? I think it was a Japanese only release. Parts of it are on youtube: