Roy Ayers, Peter Rock & The Robert Glasper Experiment – July 9, 2011 @ North Sea Jazz Festival – We Live In Brooklyn, Baby
This week I want to hip you to the Robert Glasper Experiment. This group has seamlessly melded jazz and hip hop like no one else. We're talking about Robert Glasper on piano and fender rhodes, Chris "Daddy" Dave on drums, Derrick Hodge on bass and Casey Benjamin on sax and keytar/vocoder.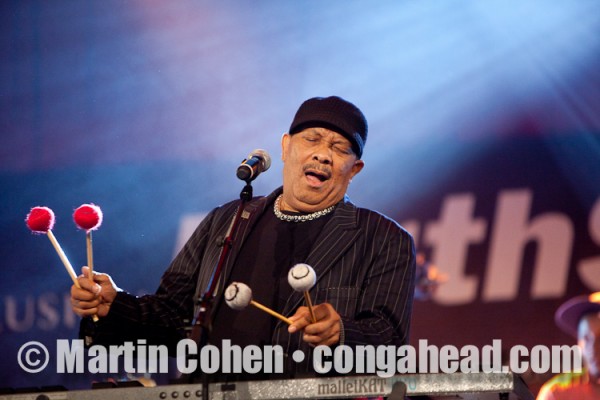 Roy Ayers is another artist that is known for melding genres by forever blurring the lines between jazz, funk and soul. So his pairing with the Robert Glasper Experiment at last summer's North Sea Jazz Festival in Rotterdam, Netherlands was only fitting.
It all started back in April of 2010 when Revive Music Group organized a Roy Ayers Tribute in Harlem that paired the Robert Glasper Experiment with legendary hip-hop producer and DJ, Pete Rock, and contemporary jazz vibraphonist, Stefon Harris. (Check All The Way Live's exclusive audio recording.) It was also at this April 24, 2010 tribute show that Roy Ayers himself was presented with a Legends and Legacy Award and joined the group for a rendition of his hit, "Searching." (See the videos here.)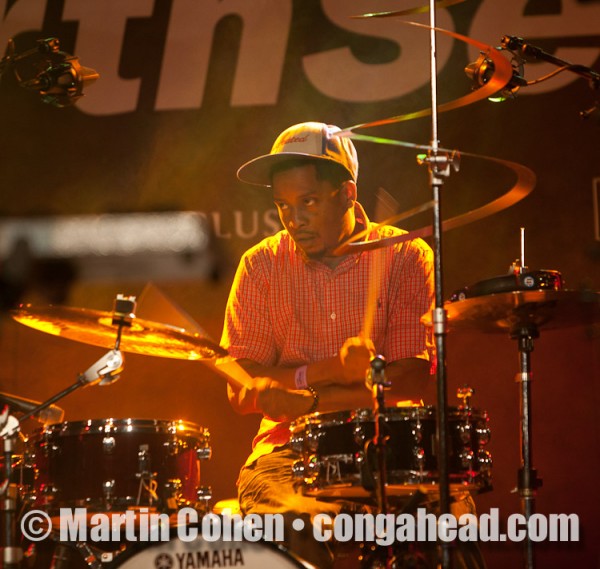 The Roy Ayers Tribute was performed again by the Robert Glasper Experiment, Pete Rock & Stefon Harris on September 11, 2011 in Paris, France. At that show, Bilal joined the group for an expansive and mind-blowing version of "Everybody Loves The Sunshine". (The full video is on youtube and mp3s are known to circulate of both this show and the Robert Glasper Trio's performance with Bilal from the next day.)
This brings us to July 9, 2011, when the Robert Glasper Experiment & Pete Rock threw it down again, this time at the North Sea Jazz Festival and with Roy Ayers receiving top billing. Here I present the full audio recording, 68 minutes long, mp3 format, sourced from the North Sea Jazz Festival web video stream: http://www.mediafire.com/?8fc9l3dsb4bxq3s. Also, part of the performance is available as a DVD download here.
Here is the full info to go along with that mp3:
Roy Ayers with Pete Rock & The Robert Glasper Experiment
July 9, 2011
Congo, Ahoy, Rotterdam, The Netherlands @ North Sea Jazz Festival
SBD > video webstream (unknown kbps) > Cool Edit Pro > WAV > MP3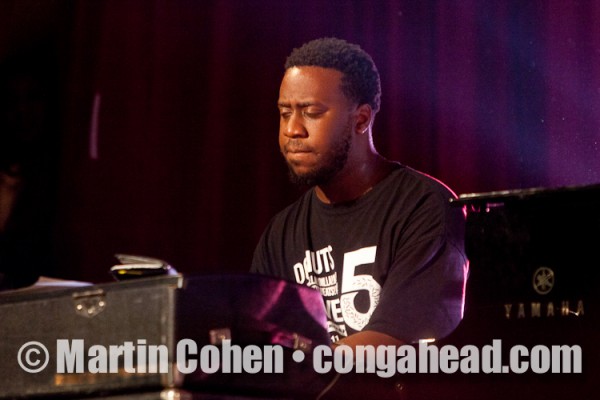 01. unknown instrumental
Roy Ayers enters:
02. Everybody Loves The Sunshine
Pete Rock enters:
03. Don't Stop The Feeling
04. We Live in Brooklyn, Baby
05. Pete Rock spins records
06. Don't Stop The Feeling
Roy Ayers – vocals, vibraphone
Pete Rock – DJ
John Pressley – vocals & percussion
Raeford Gaskins – saxophone
Robert Glasper – piano
Derrick Hodge – bass
Chris Dave – drums
Casey Benjamin – saxophone & vocoder keytar